CBD For Arthritis Pain: Things You Must Know
With the recent wave of recognition that CBD is getting, there is an ongoing global shift in people's perception of this cannabinoid. People no longer consider it with suspicion; instead, they embrace it as an alternative holistic remedy for various health issues, arthritis being one of them. Many people who are suffering from arthritis report benefitting from the therapeutic benefits of CBD.
Are you or someone you know suffering from arthritis? Do you wonder if CBD can help bring relief from the excruciating pain? Keep reading to learn more about CBD's benefits for arthritis pain.
What is CBD?
CBD has managed to mark its presence in almost every part of your life, but do you know what it is? CBD or Cannabidiol is a chemical compound extracted from the cannabis plant. While there are plenty of cannabinoids present in the herb, CBD is the most prominent one occupying 40% of the plant matter. It is known primarily for the therapeutic benefits it can offer to treat both physical and psychological ailments.
CBD is non-psychoactive, implying that it cannot induce a mind-altering high. Although the cannabinoid is available in numerous forms, CBD gummies for pain are emerging as a popular choice. They can effectively alleviate pain in a fun yet discreet way.
How can CBD help with arthritis pain?
Arthritis is a severe health issue that can cause debilitating pain, inflammation, and even discomfort. It can also hinder you from carrying out routine tasks. While you may get plenty of artificial remedies for arthritis pain, CBD is emerging as an organic solution. Here's how CBD might help with arthritis pain:
1. Alleviate chronic pain:
The most challenging part of suffering from arthritis is the pain that comes with it. If you're tired of taking painkillers to alleviate pain, you may want to try CBD. The cannabinoid can interact with the endocannabinoid system in your body to help you combat pain and discomfort. It is a complex cellular structure that governs essential bodily functions, such as appetite, memory, immunity, reproduction, and even mood, for those unaware of it.
The system produces neurotransmitters, also known as cannabinoids, that travel to the rest of the body. They bind with receptors present in the cells, hormones, and organs and interact with them to initiate change. These neurotransmitters (cannabinoids) are identical to the ones present in cannabis. When you use CBD, you ingest the cannabinoids, which communicate with the endocannabinoid system similar to the natural ones. Due to this interaction, CBD may help curb pain and inflammation and bring you much-needed relief.
2. Help reduces muscle soreness:
Along with pain, you also experience stiffness and soreness in muscles if you have arthritis. The cannabinoid CBD might help combat it by improving the blood circulation in the affected body part to provide enough oxygen. It can help reduce the tension in the arteries to take care of the soreness. The anti-inflammatory properties of CBD can also reduce inflammation around the muscles. You might be able to walk properly and carry out your routine tasks with ease.
3. Treat rheumatoid arthritis:
An auto-immune disease, rheumatoid arthritis, affects the immune system of your body. It hinders the system from working correctly, and it starts attacking the joints with inflammation, leading to erosion of joints. There aren't many medicines that can treat rheumatoid arthritis, but CBD comes here as a ray of hope. A cannabis-based medicine called Sativex can stop the immune system from attacking the joints and even help prevent the disease. The medicine has also received approval from FDA, making it a promising remedy for rheumatoid arthritis.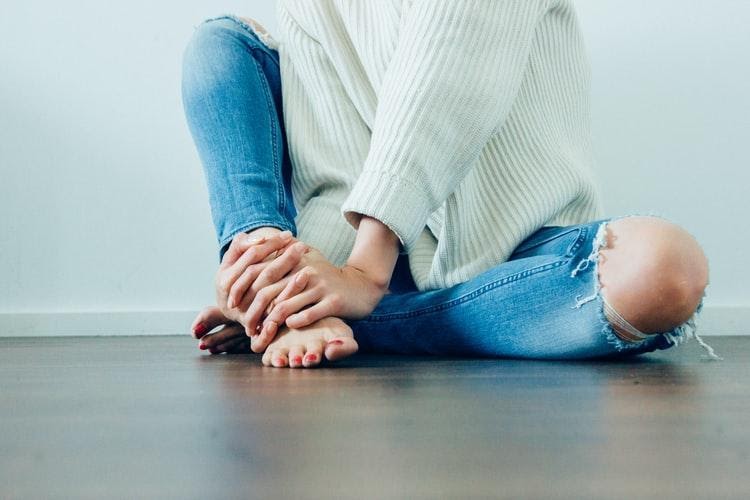 How can you use CBD to alleviate arthritis pain?
CBD is a highly versatile compound that you can use in a myriad of ways. If you're wondering which is the best way to use it for arthritis, here are a few ways you can try:
1. Orally:
The easiest and evidently the most convenient way to use CBD is orally through the oil. CBD oil comes in a glass bottle with a dropper that you can use to take 5-7 drops of the oil to enjoy instant relief from pain. If not, you can also opt for CBD capsules to ingest the cannabinoid discreetly and without experiencing the nutty flavor.
2. Edibles:
While the term edible can be used for any food, it is now used to refer to a range of alternative food and drinks that contain CBD. You can find plenty of edibles today – brownies, chocolate, gummy bears, cookies, and even coffee. Making your edibles by adding CBD oil to your favorite food is also a good option. The effects of edibles can last longer and help you for hours.
3. Topicals:
Topicals are body lotions, creams, and balms infused with CBD. You can directly apply them to your joints and muscles to alleviate pain. In case you have CBD oil, you can use it topically as well to ease discomfort.
Final Thoughts
An increasing number of people with arthritis are now resorting to CBD. It is helping alleviate pain and ensures they can carry out routine tasks with ease. If you're fighting a battle with arthritis each day, it is time to try CBD and say goodbye to pain.
---
The Insidexpress is now on Telegram and Google News. Join us on Telegram and Google News, and stay updated.