7 Healthy Tips for a Happy Life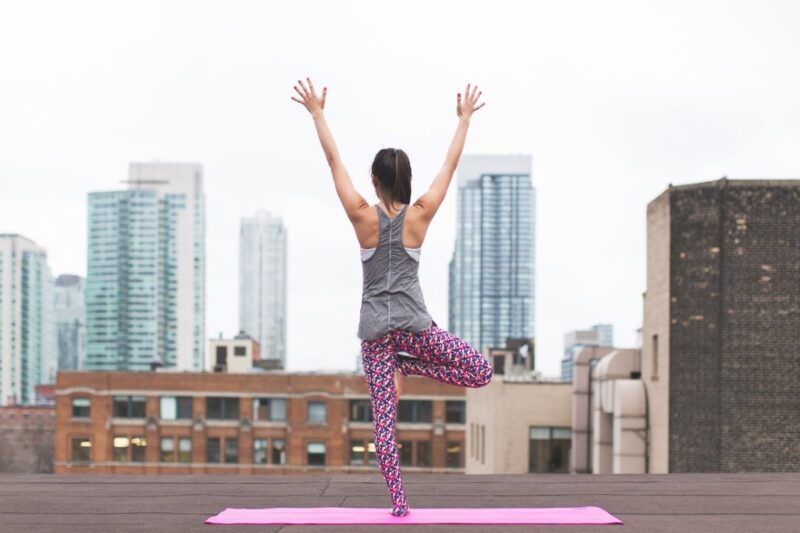 Health can be summed as a total physical, mental, social, and spiritual state. It can also be defined as the body's safety against physical, social, and mental disorders. Health is an essential factor that helps us perform our daily life tasks efficiently and actively.
Healthy people are likely to stay more productive and live longer. An unhealthy person cannot meet his needs in life adequately and become sick for others also. Health is a great blessing for us. A healthy person can make progress in life and can enjoy all blessings of nature.
A healthy lifestyle can prevent us from various chronic diseases and long-term illnesses. Maintaining a healthy lifestyle is suitable for our body.
To maintain our health, we should follow a healthy diet plan, exercise, take sufficient water, and prevent unhealthy foods, smoking, and alcohol. Here are some tips for a good and healthy lifestyle.
Use Regular and Healthy Diet 
A healthy diet is necessary for a healthy body. We should take a healthy and regular diet to keep us healthy.
Skipping of meals, especially breakfast, can cause out-of-control hunger resulting in helplessness overeating. It can make our muscles weaken and many other disorders. We should eat a healthy meal instead of junk foods that may harm our digestive system.
A healthy diet plan helps in maintaining good health. We should use protein-enriched foods and fewer carbohydrates. We should use seafood, beans, peas, soy products, eggs, and meat in our meals.
Drink more Water 
The human body consists of 60% of water. Water is an essential factor in carrying out many body functions, waste removal, and carrying oxygen and nutrients around over body. Every and each cell, tissue, and organ of our body uses water to help regulate temperature regulation, keep hydrated, and maintain body functions.
Water also aids in the removal of waste materials through sweat and urine. Water performs lubrication in our joints.
The amount of water intake depends on many factors like humidity, physical activities, and weight. According to researchers, it is healthy to take 3.01-liter water for males and 2.21 liter for females.
Get Enough Sleep 
Sufficient hours of sleep keep our muscles relaxed and make our brain fresh for the next day's tasks. It is essential to sleep 7-8 hours for health. Poor sleep can cause insulin resistance, disturbs our appetite hormones, and affects physical and mental performance.
Insufficient sleeping hours cause many mental disorders like obesity, hypertension, diabetes, and stroke.
According to a study, insufficient sleep causes obesity 89% in children and 55% in adults. A healthy life needs to take a healthy sleep of 7-8 hours a day. Good night's sleep is an important parameter that makes our body and immune system run on all cylinders.
Eat Fresh Fruits and Vegetables 
Fruits and vegetables consist of essential vitamins, minerals, and plant chemicals that make us healthy. Fruits contain fibers that absorb water and pass it to the digestive system, which prevents constipation. A healthy amount of fruits and vegetables protect us from cancer, diabetes, and heart diseases.
Fruits also help in weight loss as many fruits like barriers, pears, soy, and apples are associated with weight loss. Green vegetables such as lettuce, spinach, and mustered green may cause fewer chances of cardiac diseases. A healthy diet plan must contain 400 grams of fresh vegetables and fruits daily.
Take Exercise Daily 
Regular exercise keeps our body muscles active and strong. Exercise provides oxygen and nutrients to our tissues and makes our cardiovascular system better to work efficiently. Regular exercise helps in maintaining a healthy weight.
Exercise increases the blood flow in the brain and activates the brain cells. It keeps our joints, bones, and ligaments healthy and active. Healthy exercise keeps us active and fresh the whole day.
Stay away from Alcoholic Drinks.
Consumption of alcohol is harmful to health. The impact of alcohol on the body starts from its first sip. Excessive alcohol or drug use can increase chronic diseases and other serious problems such as high blood pressure, heart diseases, and digestive problems.
Alcohol affects the digestive enzymes that produce the pancreas. The pancreas controls the regulation of insulin in our body. When it is not functioning correctly, it may cause low blood pressure. Alcohol causes damage to the central nervous system and may result in numbness and tingling sensation in the hands and feet. The use of alcohol weakens our muscles and also brain cell death which enhances the chances of paralysis. Make sure you take professional help for Cocaine Addiction or Substance Addiction.
Go for Regular Checkup 
In the past, people only used to see doctors when they became ill. But in this age of technology and education, people are more conscious about their health. Doctors also request the patients to get a regular checkup for staying in good health.
Regular basis checkup reduces the risk of severe diseases as they can be detected in early stages. It increases the chances of treatment and cure for diseases. Regular body checkups increase the span of life and improve health. It also helps us to find potential issues before they become serious.
Conclusion 
A healthy life is the key to success. A healthy person can enjoy all blessings of nature. A healthy diet is needed for a healthy lifestyle. We should use more fresh vegetables and fruits. Eat fewer carbohydrates and unhealthy fats as they cause an increase in weight.
Healthy sleep is also essential for health as it keeps our mind and nervous system fresh and relaxes our muscles after a long working time. Water is an essential factor for the proper functioning of our digestive system and plays a vital role in removing waste from our body. 2-3 liter of water is needed for our body to function correctly.
We should keep away from alcoholic drinks as they cause many systematic disorders in our bodies. The use of alcohol increases the chances of losing brain cells that may cause severe nervous system disease and even paralysis. We should go for a regular checkup to detect any disease in the initial phase before becoming serious.
---
The Insidexpress is now on Telegram and Google News. Join us on Telegram and Google News, and stay updated.