Having a Hard Time Finding Your Next Date? Maybe It's Time to Go Online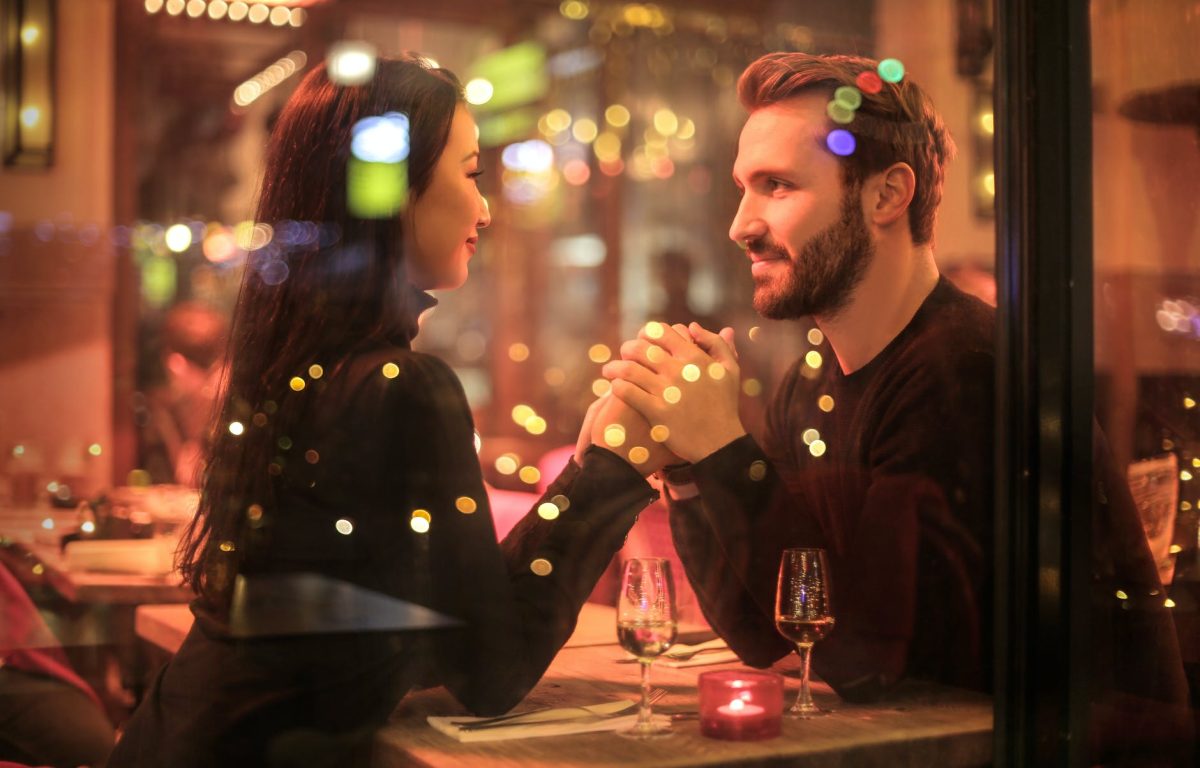 Let's be honest – there's still a bit of a stigma around online dating. Whether it's because people think it's a bit tacky, or because they just don't like how the world is changing, online dating is often thought of as a last-ditch method of finding a romantic interest.
Even so, current attitudes are a lot more relaxed than they were 10 or 20 years ago. This is partly thanks to the proliferation of a sex chat site like Flingster, where adults can have online relationships on their own terms. Then you have all the usual dating platforms, with membership numbers ranging from a few thousand to over a million. 
Between one thing and another, more and more people are incorporating online dating into their overall strategy. Does this mean that everybody should try online dating? Not necessarily – but it could mean that more people should at least give it a chance. It all depends on what you're looking for, and what you think would be the easiest way to find it. If the typical dating process fits the bill, great! However, there are aspects of online dating that many people find very appealing, so that ends up working better for them.
Before getting into the details, let's quickly clarify something. "Online dating" can mean a lot of different things, and in this case, we're going to be talking about the version that potentially includes video chatting and adult activities. If you go beyond the Tinder-style offerings of matching up and bonding over text chats, there's actually a lot you can do to develop an online relationship.
What are the main advantages of online dating?
Now onto the fun part!
One of the most obvious advantages to online dating is that you have so many options. Instead of relying on social connections or random public meetups to produce your next romantic partner, you can sift through oceans of potential matches. Yes, this will mean that you're also rejecting a lot more people than you would in real life, but that's just part of the process.
If you're using an adult dating site that includes video chats, this allows you to keep the flames going in your relationship well past the virtual first date – and you don't even have to meet in person. Constantly being apart is one of the hardest obstacles in longer-term online relationships, but video chats can mitigate the issue for most couples.
It's cheaper! Whether you'd be spending money on the dinner tab, personal grooming, or a combination of both, there's a lot more spending involved with the average date when compared to its online counterpart. Plus, if you're planning on keeping your dating calendar full, you won't have to worry about the impact on your wallet.
This will depend on your temperament, but people generally get over rejections faster if it's from an online relationship. There are probably plenty of reasons behind this, but there's one that stands out: with so many fish in the sea, you don't have to be quite so concerned that your next chance at finding a partner will take forever to arrive.
What about the main pitfalls of online dating?
Of course, the most obvious shortcoming would be the lack of physical contact, sexual or otherwise. After all, that's a big part of most relationships, right? And if you're just looking for a quick online fling, that can actually be the entire point. Video chats can bridge the gap somewhat – certainly enough for many online couples – but there's just no replacing the real thing.
It's easy to join a dating site and think that it's just a matter of time until you find the perfect match. In reality, though, some people never find what they're looking for, especially if they have something longer-term in mind. This isn't so much of a pitfall as a misconception, but it's still worth mentioning since proponents of online dating can make it sound like it's the perfect solution to all your dating woes. The majority of online daters report a positive experience, but this isn't a guarantee that you'll find your soulmate.
Since your interactions are generally limited to a screen of some kind, so are your options for date-night activities. If you wanted something similar to a regular dating experience, you'll have to get creative and figure out how the logistics would work for both of you.
Why do some people actually prefer looking for a partner online
For many, the reason why they've opted for online dating is that they feel like they've exhausted the possibilities in the real world. Between co-workers, friends, and even blind dates arranged by well-meaning acquaintances, there's just nothing happening. Some people operate within limited social circles, while others don't have the time or inclination to actively look for other singles.
Dating platforms essentially do the work for you by suggesting matches from thousands of possible choices. Rather than jazzing yourself up and going out weekend after weekend, you just have to make a profile and start checking out the options.
Plus, it's easier to keep it casual with an online relationship. Since you didn't put as much work into finding the match, there's not as much pressure to overlook minor red flags in order to keep what you've got.
Which boundaries to prioritize when you're online dating
Some of the most important boundaries in any relationship are the ones that come up when a couple is getting intimate. Even if there's no physical contact, an unscrupulous partner could still pressure someone to go further than they're comfortable with – which is why you need to have some solid boundaries in place.
Is online dating the right choice for you?
Even if you aren't looking for new stomping grounds for your dating adventures, taking your efforts online could pay off. It all depends on your preferences. So what do you think – is it time to pick a dating site and see what happens?
---
The Insidexpress is now on Telegram and Google News. Join us on Telegram and Google News, and stay updated.