Easy Breathing – 6 Hacks for Constant Clean Air in the Home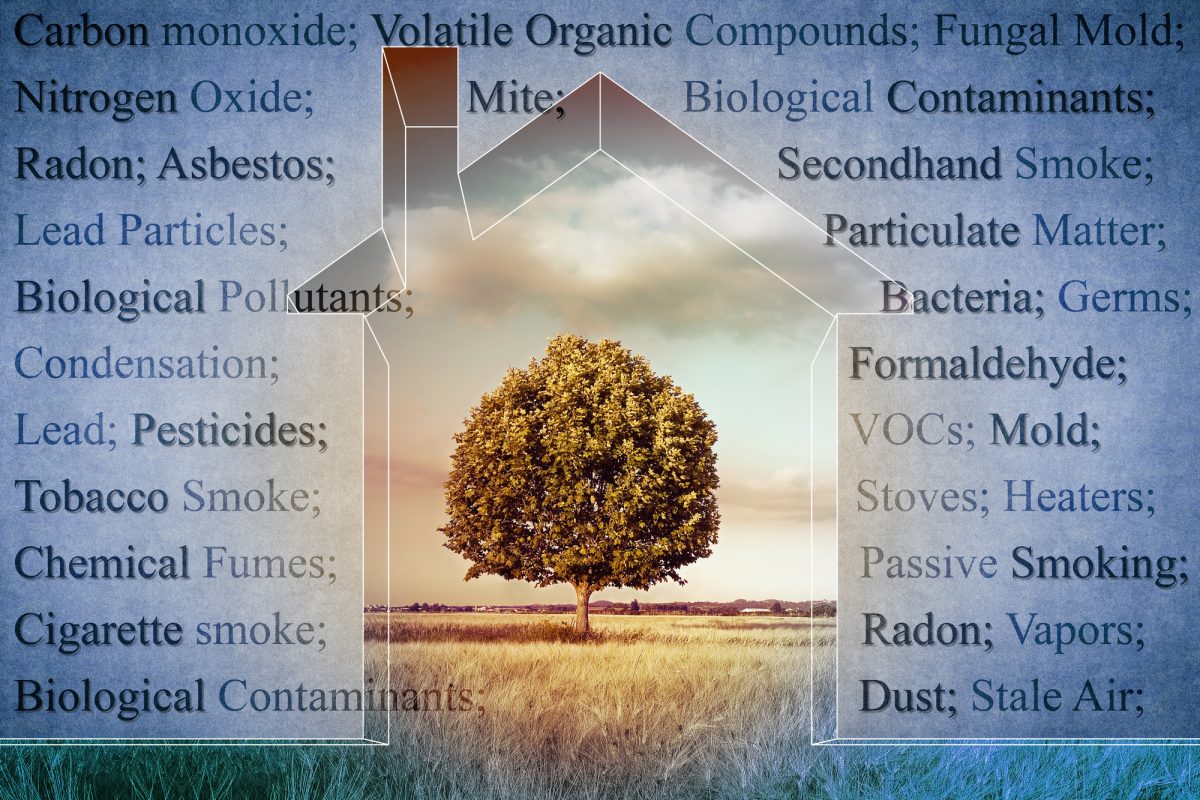 More than 40% of people in the US live in counties with unhealthy, polluted air. That translates to over 135 million folks who breathe air full of ozone or particle matter (PM). Both ozone and PM can cause lung problems.
Unfortunately, indoor air quality (IAQ) can be as bad, or in some cases, even worse than outdoor air. Studies found that some pollutants in indoor air can be two to five times greater than in outdoor air.
The good news is that there's a lot you can do to maintain clean air in the home. Read on as we'll let you in on six of the best strategies to improve your home's IAQ.
1. Clean Your Home and Get Rid of Clutter
Aside from polluted outdoor air, shoes can also bring contaminants into your home. What's even worse is that footwear can harbor more dirt and germs than the average toilet seat.
In one study, researchers found an average of 421,000 bacterial units on the outside of shoes. These include E. coli and Serratia ficaria, both of which can become airborne.
Piles of clutter in your home can also contribute to poor IAQ, as they can collect dust and debris. In addition, many objects can emit Volatile Organic Compounds (VOCs) when they degrade. VOC exposure can cause symptoms like headaches and eyes, nose, and throat irritation.
All that should be enough reason to clean and de-clutter your home. It's best to sweep and vacuum your house and disinfect non-porous floors at least once a week. Use tight lids on garbage bins, and be sure to bring out sealed trash bags at the end of the day.
2. Wash Beddings and Fabrics Once or Twice a Week
About 80% of homes in the US have at least one bed with detectable concentrations of dust mites. These insect-like pests, which feed off dead skin cells, are common air contaminants. Worse, they're too tiny to see with the naked eye, so you won't know they're there until you experience symptoms.
Inhaling dust mites can trigger asthma or allergies or exacerbate their symptoms. However, even healthy people may feel ill, too, if there are too many dust mites in the air or surfaces.
For that reason, experts recommend washing bedsheets and pillowcases once a week. If you use pillow protectors, wash them once a month, and wash the pillows themselves three times a year. While you're at it, wash the curtains, mats, and rugs every month, too.
3. Fix Plumbing and Roofing Leaks
Molds are omnipresent, which means you can find them everywhere, such as in the air, water, or soil. They need very little to survive, too, just water, oxygen, and organic materials. When mold spores land on a damp surface, they can start multiplying within a day or two.
Molds love damp and dark environments; they grow best in such conditions.
That's how plumbing and roof leaks can promote the growth and spread of molds inside your home. They bring in extra moisture to your home, which is already full of oxygen and organic materials. These, plus all the dark or dim areas in your home, make it a great place for molds to thrive.
Now, keep in mind that about 10% of Americans have mold allergies. However, some mold species are insidious enough to affect even healthy folks. Some of these species are pathogenic, while others release toxic spores called mycotoxins.
If the air in your home is stale and stuffy, you most likely have molds growing due to plumbing and roof leaks. Get those leaks fixed to help reduce asthma, allergy, and other mold-related risks.
4. Repair Leaks in Your Air Ducts
Damaged air ducts can waste up to 20% of your heating or cooling energy. Duct leaks can also pose safety hazards, as they may allow dangerous gases to seep into your home. These include combustion gases, such as carbon monoxide (CO) and aldehydes.
A spike in your energy bills and inadequate cooling or heating signal duct leaks. Call your local HVAC company to inspect and repair malfunctioning air ducts. It's also a smart idea to install CO sensors at home so that you can monitor for this toxic gas.
5. Don't Underestimate Routine HVAC Maintenance
Speaking of HVAC systems, a defective space heater or cooler can also pollute your indoor air. For example, a damaged furnace heat exchanger can leak dangerous gases into your home, so you should opt for a furnace heat exchanger replacement. Likewise, a malfunctioning AC unit can also leak water or refrigerants.
Refrigerants are chemicals that can cause poisoning or asphyxiation. They can leak out of AC units due to old age or premature damage due to a lack of maintenance.
HVAC systems require tune-ups at least once a year to remain efficient. For starters, they can collect residue, which can hinder their performance. Some of those dust and debris can also mix with the air the equipment circulates in your home.
As such, it's best to schedule pre-seasonal maintenance from heating repair Henderson for your HVAC system. Have your heater serviced during fall, and get your AC tuned up in spring.
6. Regularly Replace Air Filters
Furnaces and air conditioners have air filters that protect their components from pollutants. AC and furnace filters can catch particles, such as dust, molds, pet fur, dust mites, and pollen. More innovative filters can also trap bacteria, viruses, smoke, fumes, and even gases.
While filters are there to keep HVAC parts clean, they also help boost your IAQ. At the very least, they aid in reducing dust and particle pollutants from the air you breathe.
After about a month or so, these air filters will become full of pollutants. So, make it a habit to check your HVAC filters at least once a month to see how dirty they are. Then, wash or replace them if they have visible dirt formation or are too clogged to allow air to pass through.
Follow These Tips to Maintain Clean Air in the Home
Always keep in mind that polluted air is deadly, claiming about seven million lives each year. That should be enough reason to make sure you have clean air in the home. While you can't completely evade outdoor air, you can at least keep your home's IAQ at optimal levels.
So, as early as now, start cleaning and fixing your home to reduce poor indoor air quality concerns.
Ready for more tidbits of lifestyle wisdom? Check out our other recent blog posts for more helpful guides like this!
---
The Insidexpress is now on Telegram and Google News. Join us on Telegram and Google News, and stay updated.