Disneyland Ticket Tiers and Pricing Details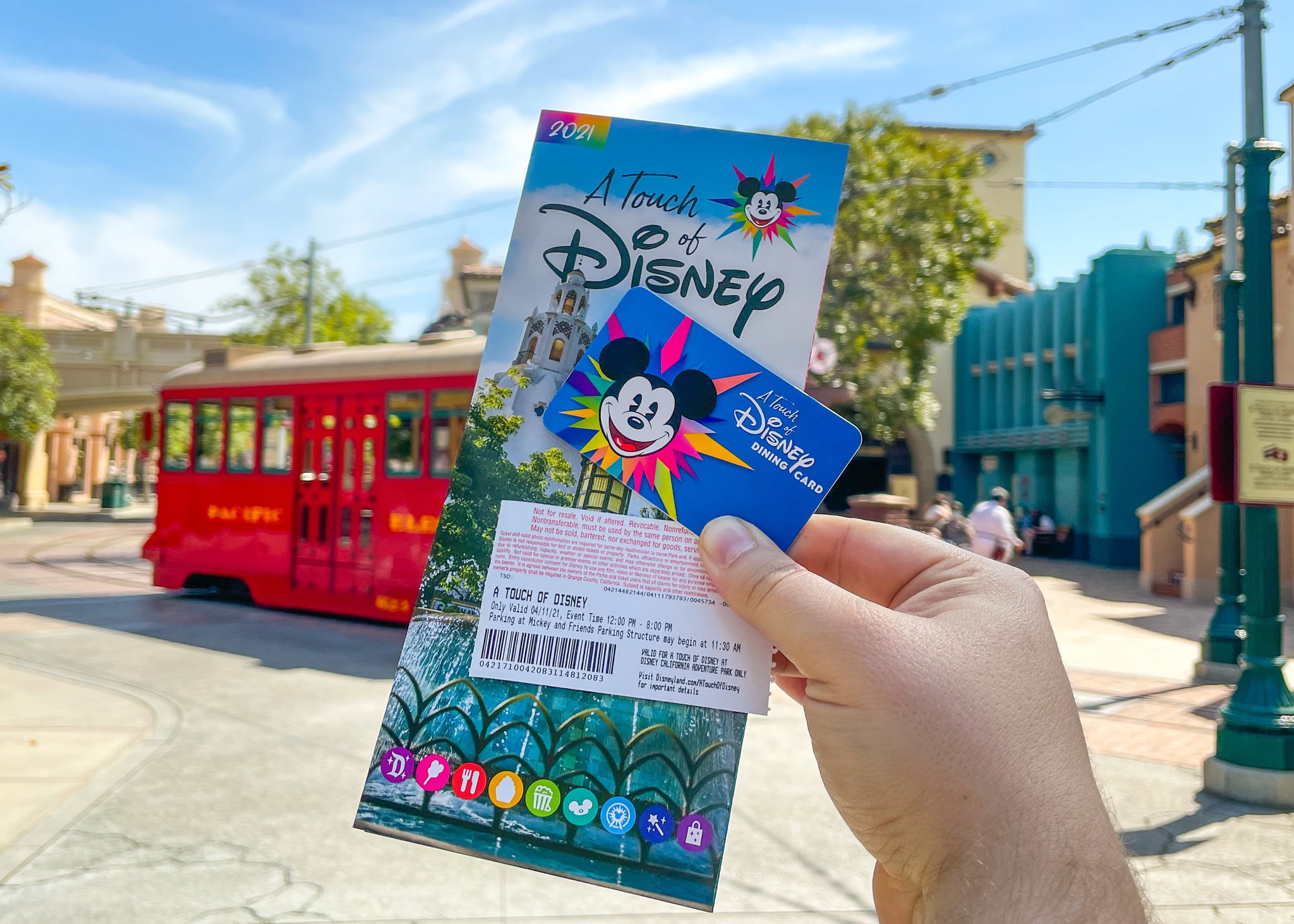 Disneyland is reopening to the public as of April 30, but with a few ground rules. Until further notice, only California residents in groups no larger than three households can visit, but even when this qualifier lifts, all guests will be required to have valid tickets for the days they choose to head to the park, according to a new ticketing system. In February 2020, a month before Disneyland shut its doors to the public due to the pandemic, the park changed its ticket pricing levels, introducing a tiered structure.
The tiered system is in place for one-day park tickets and one-day park hoppers only (so if you're purchasing a two- to five-day ticket, the tiers aren't applicable). Certain calendar dates during your ideal visit may be blocked out at the lowest price, which means buying a higher tier — AKA more expensive — ticket. Tier 5, the most expensive, is the option that includes weekend days, but also gives guests the freedom of visiting any other day of the week. Then, tiers 1 through 4 each contain a selection of dates for guests to book, with availability becoming more and more limited the lower the tier's number (for exact dates, visit Disneyland's ticketing page). Although some of those dates overlap between tiers, a Tier 1 ticket is the least expensive option of the five.
Disneyland Ticket Tier Pricing Information For Adults and Children
Ticket Type
Adult (One Park Per Day)
Adult Park Hopper
Child (One Park Per Day)
Child Park Hopper

One Day (Tier 1)
$104
$159
$98
$153
One Day (Tier 2)
$114
$169
$108
$163
One Day (Tier 3)
$124
$179
$117
$172
One Day (Tier 4)
$139
$194
$132
$187
One Day (Tier 5)
$154
$209
$146
$201
Two Day
$235
$290
$220
$275
Three Day
$310
$365
$290
$345
Four Day
$340
$395
$320
$375
Five Day
$360
$415
$340
$395
Another way the tiers come into play is for those guests who have to reschedule previously purchased unused tickets for a date when the park was closed during the pandemic. Thanks to extended ticket expiration dates, you can make a new reservation as long as the new date is available within your unused ticket's tier (identify your one-day ticket's tier by looking at either the bottom-right corner of a printed ticket or the top of a mobile ticket).
For example, if you have an unused Tier 5 ticket, you can make your reservation now for any day you'd like. If you hold a Tier 2 through 4 ticket, you will have to pick an available date within the applicable tier. If you hold a Tier 1 ticket, you won't be able to rebook your visit until July 1 or later. Ticket upgrades may be available if you find your tier is incompatible with the new date you'd like to visit the park by speaking to Guest Relations.
---
The Insidexpress is now on Telegram and Google News. Join us on Telegram and Google News, and stay updated.