Bradley Walsh ripped apart by Jimmy Car as he throws Blankety Blank reboot off course with VERY rude question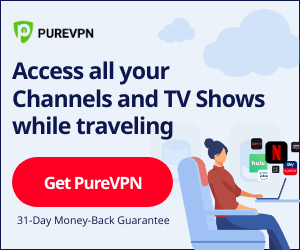 BRADLEY Walsh was ripped apart by Jimmy Car as he hosted a one-off Christmas special episode of Blankety Blank.
The former Coronation Street star, 60, has followed in the footsteps of Terry Wogan and Les Dawson by presenting a reboot of the popular 80s comedy game show.
Bradley Walsh misread one of his questions to a contestant – and Jimmy Car has something to say about itCredit: BBC
This Friday (25 December 2020) Bradley will be joined by the likes of former world champ Amir Khan, presenter Sue Perkins, and comedian Jimmy Car as part of a special celebrity panel.
But Bradley was left a little red-faced after a huge slip up with one of the questions he asked one of the contestants.
The host asked if Susie would like to pick either A or B, and she cheekily replied: "B for blower please".
A shocked Bradley replied: "Beg your pardon?"
Contestant Susie giggled away to herself as she stated which question she wanted to answerCredit: BBC
The TV favourite, who has also presented other game shows such as Wheel of Fortune, The Chase, Odd One In and Keep It in the Family, went on to read the question out.
He read: "Last Christmas, I ate so much turkey that it started to have a funny side affect, now every time I go, I start to blank…
But he suddenly stopped what he was doing and shouted: "Oh no. Hang on! I've misread it!"
Everyone in the studio burst into fits of laughter.
Bradley couldn't contain his laughter at the slip upCredit: BBC
Jimmy wasn't very impressed with Bradley's blunder Credit: BBC
Comedian Jimmy piped up and said: "Every time you start to go, what was in that turkey?! It's gone right through you Bradley!"
Bradley shouted back in hysterics: "I've misread it, I've misread it!"
The 8 Out of 10 Cats presenter then went on to make a savage remark about Bradley's age.
Jimmy replied: "I don't mind that you've misread it.
"I think it's lovely to see someone your age on TV at this time of year. You had ONE job!"
But the former Danny Baldwin actor took the crushing comment and blunder in his stride.
He giggled: "Jim don't I misread it! I misread it Jim, shut up."
Tune in to Blankety Blank on Christmas Day at 7pm on BBC One.
---
The Insidexpress is now on Telegram and Google News. Join us on Telegram and Google News, and stay updated.