A Beginner's Guide to Outdoor Christmas Décor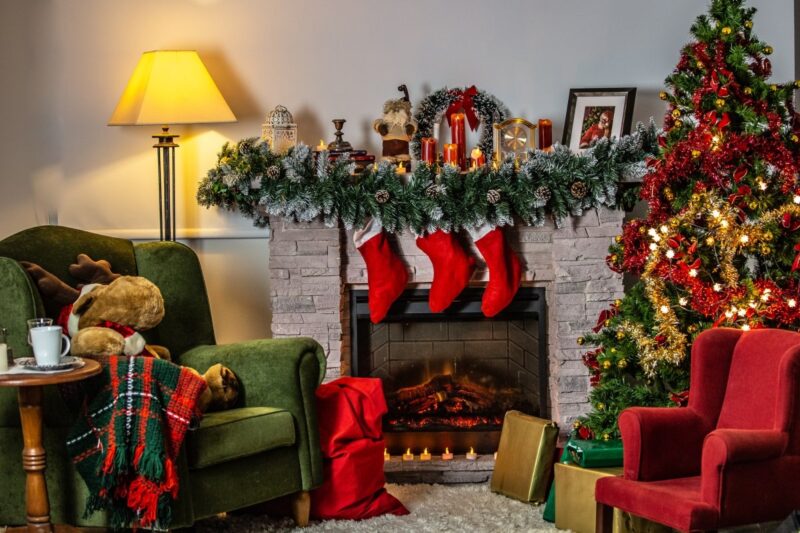 You see spectacular trees, bright lights, and charming décor. Yes, it's that time of the year again!
Christmas is around the corner, and you are looking for décor ideas. You are confused about how this year's décor will differ from the last season.
If this is you, one word of advice: go for outdoor Christmas decorations!
Festive outdoor décor is the new trend this season. It gives a stellar appearance to your house and quickly spreads the Christmas cheer.
Want your guests, neighbours, and passers-by to be dazzled by your Christmas decorations? Jump into this easy guide right away.
Choose the Right Tree
The immense joy of Christmas decorations is finding your right tree. Now, you can set up an artificial tree outside. But if you want to bring out the beauty of your outdoor space, these trees might not work out.
You must look for outdoor-specific trees that have UV protection. Only such unique trees can withstand the outdoor weather and stay colourful. These trees are a little expensive but will last for several seasons. So, make your choice wisely!
Pick a Theme
Christmas is all about love and togetherness. Bring onboard your family or friends and start creating a décor plan.
Examine the exteriors of your home. Do you have the space to go big on decorations, or should you be minimalistic?
Once you know your spatial arrangements, pick a theme. Most people settle on winter wonderlands, gingerbread houses, and candy lands. But you can throw in all your creative juices and make your décor unique!
Find the Right Spot and Set Up Your Tree
You can place your outdoor Christmas tree anywhere you want. Porch or yard? It's all your choice! However, there is a minor detail you must not miss out on.
If your tree is a tall, centrepiece attraction, you must look for a nearby outlet to plug in your décor lights. If you have a small tree, find a good spot where it is safe from the wind. Make sure you have a big bag to store your tree to protect your tree year-round.
Take the help of your partner and put up the beautiful tree!
Be Creative
Here comes the fun part. Decide what outdoor decorative pieces you want to pull together. The idea is to make your décor visually appealing. You can hang up a decorated garland, tinsels, baubles, or other colourful ornaments.
If you are going for a homey appearance, you can stick with warm tone colours. You can also add a beverage cart with coffee, hot chocolate, and marshmallows to bring alive your décor.
Let It Sparkle!
After all the efforts you have put in, you would want your outdoor Christmas decorations to draw many eyes. The best way to make this possible is to perfect your lighting.
Place a sleek penguin or shiny polar bear in your yard. Of course, you can also choose a light-up décor of Santa's sleigh and reindeer with a sturdy snowman on the side.
You can also put up LED outdoor lights on your doors, windows, and roofs. Make it as dazzling as you can!
Outdoor Christmas decorations call for a lot of planning and execution. From gathering décor ideas to pulling together an aesthetic décor, you must work hard to make your décor gleam. But it always brings a smile to your face.
Ultimately, your décor is a product of your love and creativity. So, decorate your outdoors as you want to!
---
The Insidexpress is now on Telegram and Google News. Join us on Telegram and Google News, and stay updated.