4 Reasons Why Your Cover Letter Matters in Singapore Citizenship Application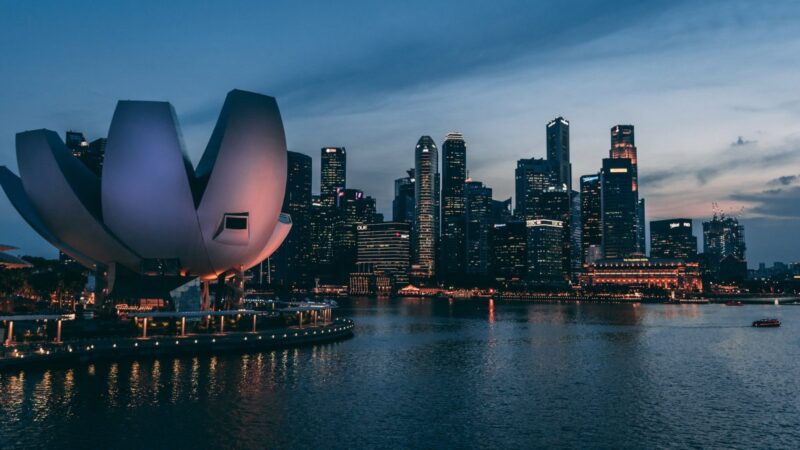 Singapore is one of the world's most desirable countries to live and work in. However, to gain the benefits of citizenship in this city-state, you'll need to be able to prove that you have the potential to make a valuable contribution to Singapore society. You'll also need to be able to demonstrate that you're financially well off enough to support yourself and your family once you've moved here. So how do you get there?
If you're applying for Singapore Citizenship, you'll need to write a cover letter. A cover letter is an opportunity to show the authorities what makes you best suited for the status, thus giving your application a "personal touch." It is often the first impression an ICA officer gets of you since no interview is required for a Singapore citizenship application. But is a cover letter mandatory?
While it is not required, it does not hurt. In fact, it helps. Here's why:
1. Expresses your intent for applying for a Singapore Citizenship status
Writing your intent in a cover letter leaves the ICA officer an impression of your great interest and sincerity to be a Singaporean. It adds value to your application.
So, own this opportunity to convince ICA to consider you for the status. You have to convince them that you are a strong candidate among the large pool of candidates.
Your cover letter should be written in a way that will catch the attention of the ICA officer. Tell them why you want to apply for citizenship. If you don't have any good reasons, it will be hard for you to get approval.
2. Showcases Your Skills and Experience
In a cover letter, you can demonstrate your skills, talents, experience and other qualities that could make you stand out from the rest of the applicants. It is an essential component of the Citizenship application because it presents a window into your qualifications and provides ICA with a sense of who you are and how you might fit into the need of the country.
Yes, you can include this in your application form but not as detailed as you can do in the cover letter. It gives you chance to present yourself in the best possible light, to convince them that you are an ideal candidate for Singapore.
For example, stating the list of your educational qualifications starting from the recent. Include the name of your school, your course, achievement, etc.
Then your job. Let's say you work in a Vet Clinic (Serangoon) and you have the knowledge, skills, and abilities necessary to protect the animal and public health. Discuss in there if you have received any certificate of promotions, accreditations, licenses, or anything that can prove that you can excel in academics and work.
3. Reflects your personality.
Your personality can be shown through your cover letter by focusing on your character, vision, values, and strengths that could further flourish this progressive country.
You can't write everything in the Citizenship application form not even what makes you different from other candidates. But through the cover letter, you can highlight what makes you unique. It may sound cliché, but it is the best way to make yourself stand out.
4. Emphasises your voluntary contributions to Singapore.
By highlighting your voluntary contributions, you'll be able to show the Singapore authorities that you're a person who is willing to contribute to the country.
If you own a business, let's say for instance a Ceramic car coating (Singapore), you can regularly send donations to charitable organisations or voluntarily train others on how to do the car coating services.
This shows your heartfelt intent to spend your spare time to give back to the community, not just for the sake of a citizenship grant.
Conclusion
Cover letters are extremely important in the Singapore citizenship application process. They are one of the first impressions that applicants have about themselves and their potential in the application process. The cover letter is what sets the tone of how an applicant is going to present themselves in ICA as a strong candidate. Therefore, it is crucial to create a powerful and professional cover letter to attract the attention of an ICA officer.
---
The Insidexpress is now on Telegram and Google News. Join us on Telegram and Google News, and stay updated.