Unpacking Maritime Logistics, Oil and Gas Services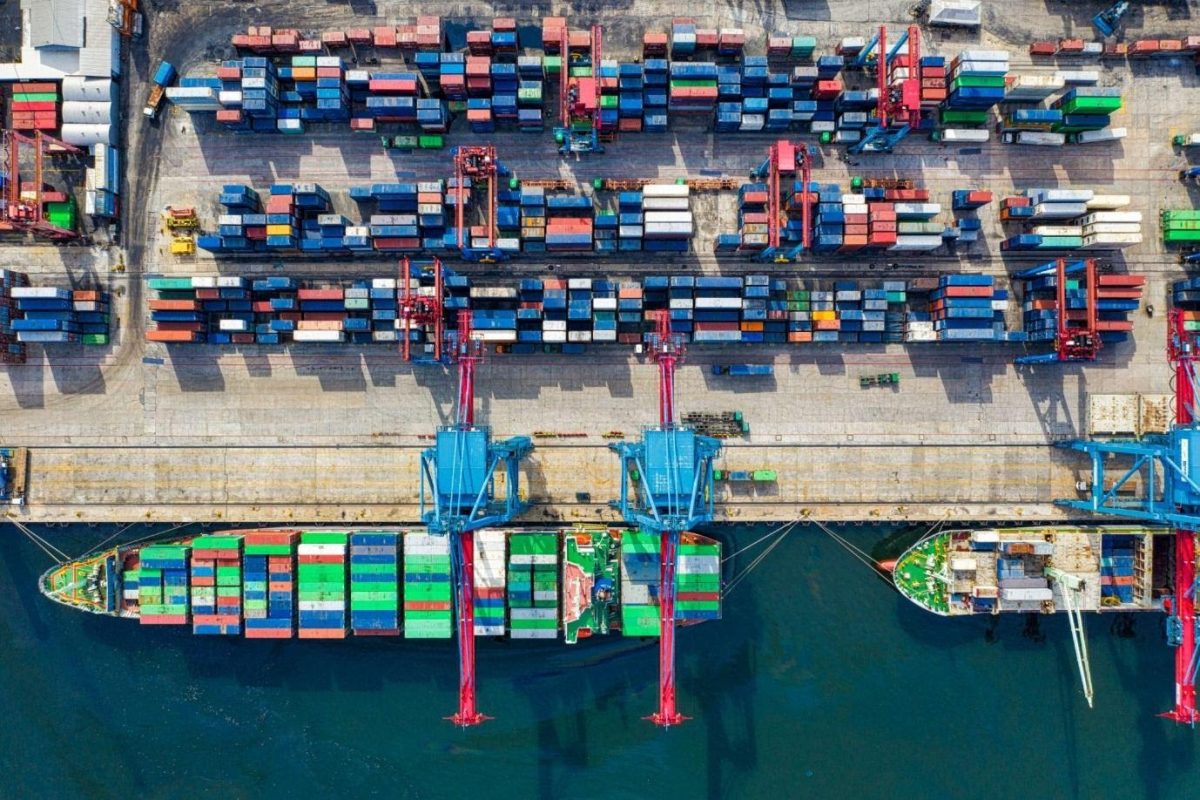 Logistics is necessary for the production of goods. When a manufacturer needs supplies, they will not find it cost-effective to grow their own crops, mine ore from the ground, refine crude oil into gasoline before distributing it themselves.
Even if the company could perform all of these tasks on-site, logistical management would be needed after creating these products to move them along to other companies for manufacturing or distribution.
These three stages are only some of the many that are involved in bringing products to market today for consumers around the world.
Merchants and others involved in the shipping industry have always relied on logistics to facilitate commercial operations. Over time, this has progressed from simply dragging goods onto a boat/ship and transporting them across the water to advanced logistical networks that ensure efficient transportation of goods and tracking them through transportation and storage.
Modern-day logistics within the maritime sector involves several services such as freight forwarding, customs brokerage, supply chain management, stevedoring (discharging cargo), port information systems, and demand forecasting. Hence, this is commonly referred to as 'Maritime Logistics.' All of these services taken together aim to optimize a ship's work cycle while ensuring cargo safety and security, a fair share of government revenue for governments around the world while reducing the time it takes for cargo to reach its destination.
What Is Maritime Logistics, Oil and Gas Services
Maritime logistics
Maritime logistics refers to the numerous activities associated with the preparation for loading cargo onto ships for transport across bodies of water. Activities can include grading cargo for proper packing or arranging it so that goods requiring different temperatures are kept separated from each other, coordinating with customs officials, arranging for the secure storage of goods awaiting transport, etc.
Maritime logistics is the process of planning, implementing, and controlling procedures for the efficient transport of cargo from one trading area to another. Seabird Ghana serves the needs of companies to trade goods across rivers, oceans, seas, and other waterways. The importance of maritime logistics has enhanced over time with the increase in demand for products that are made available at different ports around the world.
Oil and gas services
Oil and gas services are more commonly known as marine support services. They include core elements of maritime logistics but also extend to activities such as offshore positioning of equipment used on oil rigs, dredging, securing vessels against movement at their moorings, or assisting ships that need to refuel while adrift or anchored offshore, etc.
The global nature of trade has made it necessary to employ highly specialized vessels designed for these tasks. However, such vessels have limited commercial use beyond providing oil and gas-related service hence requiring companies involved in this business to own a fleet of dedicated ships, which can range from tugboats to semi-submersibles capable of carrying enormous loads.
What Are The Benefits of Maritime Logistics, Oil and Gas Services
The benefits of Maritime logistics are many.
Quick Transportation
The ability to have goods easily shipped from one location, transferred onto a different means of transport, and delivered to the final destination is something that businesses should not take for granted. Using the "Storck Guide – Stowage & Segregation to IMDG Code" from AmNautical, this work is done in just a fraction of this time while creating safer transport. Classwise it shows the general stowage with dangerous substances of the other classes plus all special segregation requirements for single substances of each class (except for classes 1 and 7).
Easy Import and Export
There are very few companies that can exist solely on their own products or services. More often than not, there are numerous other companies involved in the production process who help get your product from its original form into the hands of consumers.
Safe and Reliable
Maritime logistics are also incredibly important when it comes down to getting goods safely transported through international waters and/or waterways with as limited risks as possible. Spending time aboard an oil rig can be extremely dangerous. Getting supplies to the rigs needs to be done quickly and safely, often through the use of maritime transportation.
---
The Insidexpress is now on Telegram and Google News. Join us on Telegram and Google News, and stay updated.