9 Hacks to Clean your Home Decoratives Fast & Squeaky Clean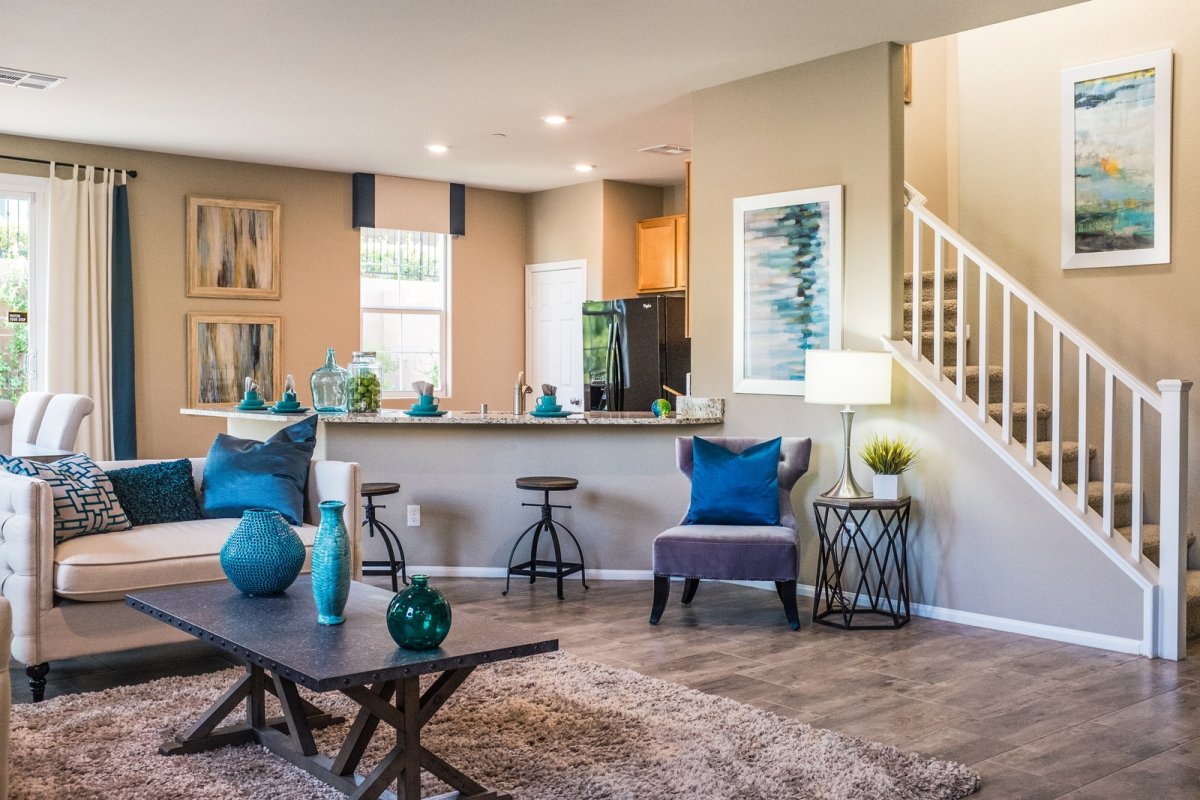 Every homeowner attempts to keep their house decorated in a fresh and tidy manner. Having clean home decor helps you to easily entertain visitors while also improving your overall health.
Although everyone wants to keep their house clean, many individuals ignore the simple steps that must be taken to accomplish this aim.
Discover nine simple house cleaning strategies that you may be neglecting to properly maintain your home appearing and feeling squeaky clean.
1. Clean the high areas first
Start from higher areas before you go down. Clean the ceiling fan blades first, then the upper shelves, and finally the lower sections.
This will keep the filth and grime from above from getting all over the areas you've previously cleared.
2. Get rid of clutter
Now is the time to eliminate clutter while you are cleaning shelves and tabletops. Anything should be put away as you go, and items that are no longer needed should be discarded.
Set aside a box for goods that may be donated or saved for a garage sale.
3. Take on the bathrooms
If you have more than one bathroom, cleaning them one after the other is simpler than cleaning other rooms in between.
Wipe off the countertops with disinfectant, the tub, and the toilet with cleaner.
4. Maintain your wooden countertops
When it comes to cleaning around the home, many individuals forget their wood worktops. The reason is that since wood does not become filthy, it does not need upkeep.
Contrary to common opinion, wood is prone to scratches and stains. Sanding the area is the most efficient approach to remove them.
Wipe up spills promptly and use cutting boards to avoid further damage to your wood worktops. This will assist to keep them looking fresh and new.
5. Clean air filters
Cleaning your air filters, like cleaning your wood worktops, is something that many people overlook while cleaning their houses.
By cleaning your air filters regularly, you enable the filters to accomplish their job of keeping the air in your house clean. If you do not clean them, they will get clogged and will no longer be able to properly filter the air.
6. Maintain your leathers
While it is true that leather improves with age, this only occurs when the material is properly cared for. Leather may be efficiently cared for by using a particular leather conditioner, which is available at most home improvement shops. By using conditioner, you can keep your leather from drying out and splitting.
I would also suggest vacuuming and polishing your leather with a dry microfiber cloth after using this conditioner to ensure that it is properly cared for.
7. Wash your windows
Mirrors and window cleaning take time, and you're making a mistake if you simply clean them once in a while. Cleaning off the muck will be a lot simpler if you clean your windows weekly or every two and a half weeks or so, rather than forgetting about them for most of the year.
The easiest approach to window cleaning is to start by washing them down with a towel and warm, soapy water. After that, dry them with newspaper balls. Your windows will be squeaky clean.
8. Clean the floors
Now is the time to vacuum your whole home's carpeted sections. Sweep the area like beneath furniture and in small corners. If necessary, move furniture to vacuum and clean behind it. If required you can also mop the floor.
9. Finish up outside
Lastly, it's time for patio cleaning or deck cleaning. Begin by organizing the deck or patio. Clean the furniture with hot, soapy water. If necessary, pick up any toys and store them in the garage. Surfaces should be power washed or hosed off to make sure your patio cleaning is upto the mark.
Following these 9 tips will leave your house squeaky clean and that too without costing much time.
Now I'd like to hear from you.
Which home cleaning hack did you find the most helpful?
Is it cleaning higher areas before the lower areas? Or wiping window glasses with newspaper balls?
Either way, let me know in the comments.
---
The Insidexpress is now on Telegram and Google News. Join us on Telegram and Google News, and stay updated.