Cholesterol: Which Foods To Eat And Which Foods To Avoid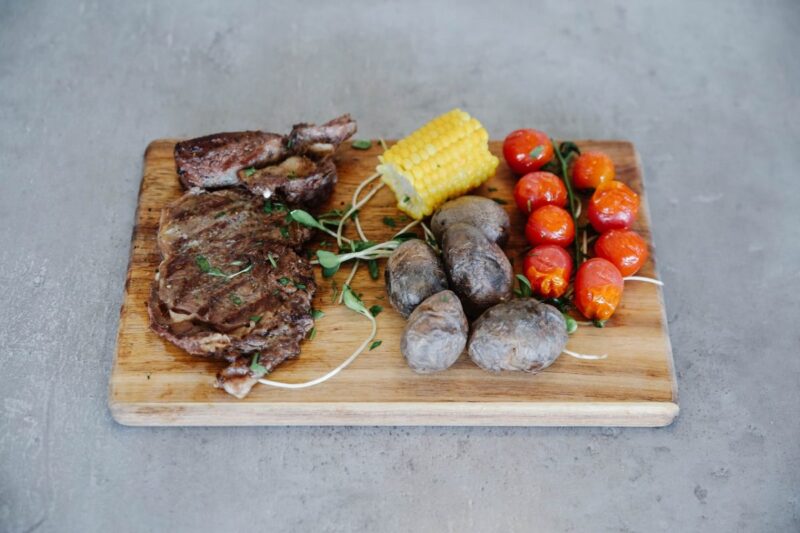 Cholesterol is essential for our body. This is a building brick, without which the construction and creation of new tissues and cells are impossible. In addition, without cholesterol, the synthesis of hormones, vitamins (including vitamin D), the normal functioning of the immune system, and even the breakdown of malignant tumors are impossible. Without cholesterol (and when it is too low), we start to get sick and even die.
But if the cholesterol level is too high (200 mg/dl), plaque forms inside the vessels. Because of this, little blood and oxygen are supplied to the tissues and organs, and the normal functioning of the body gets disrupted. Another unpleasant consequence is that due to cholesterol, blood clots can form, which clog the blood vessels.
Unfortunately, high cholesterol does not manifest itself in any way, and the only way to control it is to take blood tests regularly. And also to monitor your diet, since it is what we eat that most of all affects the level of cholesterol. We will tell you which foods increase and which lower cholesterol levels.
Foods That Raise Cholesterol Levels
Firstly, let's discuss those food items that can raise the cholesterol level in the body.
Sweet Soda
A high-sugar diet is one of the main reasons for raising the level of "bad" LDL cholesterol, as well as lowering the level of "good" HDL cholesterol at the same time. Unfortunately, sugary drinks and fruit juices are the most common cause of persistently high blood sugar, so it's best not to overuse them.
We agree that fresh juices are healthy, but many people add a lot of sugar to such drinks, making them dangerous to health. Thus, it is better to give up juices and soda altogether.
Processed Red Meat
Red meat is essential for our health. The cholesterol it contains is essential for the creation of new cells, as well as the production of important hormones. But all this is only true for red meat that is cooked in a safe way. You should not overcook the meat; keep it juicy.
When it comes to foods made from processed red meat, many studies have confirmed a direct link between eating them and elevated levels of dangerous cholesterol. Thus, avoid purchasing, cooking, and eating processed meat.
Trans fats
These are undoubtedly the most dangerous foods for our health, which worsen the condition of almost all important organs of our body. Bakery products, desserts, and even some types of chocolate – all of these foods can contain trans fats, which in turn can dramatically increase the level of bad cholesterol. These fats are also responsible for the extra pounds you gain around the waist, thus give up all products containing Trans Fats.
Fried Foods
You should not eat any deep-fried foods or consume them as little as possible. And best of all these options is to refuse them altogether. The oil used during frying heats up to extremely high temperatures, which leads to chemical reactions that form trans fats. And trans fats raise cholesterol levels. Say no to fried food- it is good for your own benefit.
Light Carbohydrates
White rice, white bread, and non-durum pasta are the most common examples of light carbs. The more often we eat them, the higher the risk of inflammation, as well as an increase in the level of "bad" cholesterol. Thus, replace these food items with healthier options.
Alcohol
We all know how badly substance abuse can harm a person's health. Abusing heroin or cocaine is life-threatening, and awareness programs are being conducted to make people understand their side effects. However, not many people know that these harmful substances, especially alcohol, affect the level of cholesterol in the body.
Alcohol gets processed in the same organ that is responsible for making cholesterol, raising its level in the body. Thus, avoid drinking alcohol to live a longer and healthier life.
Cholesterol-Lowering Foods
Here is the list of food items that help to lower the level of cholesterol in the body.
Olives And Olive Oil
The lowest incidence of diseases of the cardiovascular system is in those regions of the world where olives and olive oil are an obligatory part of the daily diet. Research confirms that blood cholesterol levels are kept at a safe level for two hours after consumption of olives. So olives and the oil made from them are worth eating every day.
Avocado
It is a very healthy vegetable, rich in healthy unsaturated fats, as well as omega-3 acid, which is vital for the health of our blood vessels. In addition, avocado helps regulate the balance of bad and good cholesterol, thereby protecting our hearts. Thus, eating avocado will keep your heart healthy.
Salmon
It is advisable to eat at least two servings of fatty fish per week – this supports the health of the brain, blood vessels, and heart. Fatty fish are rich in monounsaturated fats, which regulate cholesterol levels, as well as omega-3 and omega-6 fatty acids. It helps to lower bad LDL cholesterol.
Onion
The special antioxidant flavonoid, which is rich in common onions, helps prevent the buildup of cholesterol plaques in the arteries and maintains vascular health. By the way, leeks and garlic have the same beneficial properties – so eat them often!
Oatmeal
The more fiber in your diet, the lower will be the bad cholesterol in your blood. Oats are one of the sources of healthy dietary fiber, which we usually sorely lack. Just make sure that your morning porridge is made from whole grains – they are really healthy.
Take Away
Higher cholesterol levels in the body can cause several health problems, putting the heart largely at risk. Thus you need to know which foods can increase the level of bad cholesterol in the body so you can avoid them. Adjust your diet accordingly and stay away from unhealthy foods.
---
The Insidexpress is now on Telegram and Google News. Join us on Telegram and Google News, and stay updated.