Should I Apply for a Buy to Let Mortgage or a Refurbishment Loan on a Rental Investment Needing Work?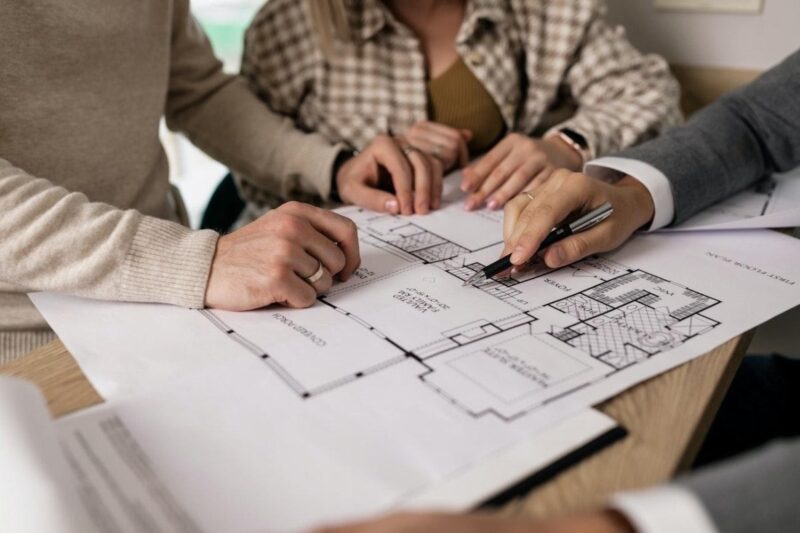 Rental properties needing an overhaul can present a substantial opportunity for landlords interested in buying a dilapidated home at a low cost and turning it into a profitable rental investment.
The key is to consider the type of borrowing you use to maximise your returns and finance refurbishment work cost-effectively.
Current market prices are high, so it can be tough for new landlords to purchase a property at a lower cost, given that property values are spiking and don't show any sign of slowing. With an average of 8% price increases in the last year, making the most of your rental yields has never been so important!
One of the potential solutions is to use a refurbishment loan for a buy to let property, a slightly different route to financing the project, and one that is potentially very lucrative.
This guide will explain the contrasts between financing products, looking at bridging loan, buy-to-let mortgages and refurbish to let products designed for this type of investment.
The Benefits of a Refurbish to Let Mortgage Product
Applying for a mortgage on any property that needs renovating can be tricky. The primary issue is that if an investment home isn't habitable and doesn't have good kitchen and bathroom facilities, a conventional lender won't go anywhere near it.
Unmortgageable properties are commonly financed like this:
A short-term, high-interest bridging loan covers the initial purchase, plus the cost of refurbishing the property.
Landlords need to demonstrate the exit strategy to repay the debt. A typical exit is an agreement in principle on a buy to let mortgage, assessing the estimated property value when work is complete.
Once the renovations are finished, the buy to let product refinances the bridging loan paying back the debt plus accrued interest.
Unless you have a bespoke deal crafted by an independent broker, the chances are that you're working with two different lenders, which means duplicating application costs and potentially doubling your legal fees.
A refurb to let mortgage combines these steps in one, making it cheaper, faster and much easier to organise.
How Does a Buy to Let Refurbishment Mortgage Work?
The mortgage is arranged before the work completes, so there isn't any uncertainty about whether you're going to be able to proceed with refinancing the original refurbishment loan.
Landlords can budget for the monthly mortgage costs in advance and make informed decisions about their rental strategy since they know the interest charges.
Lenders don't expect any mortgage repayments during the refurbishment, which eases cash flow strain. The investment landlord can take their time to renovate the property to the highest possible standards before preparing it for rental.
Financially, the lender will look at:
The predicated rental income of the finished refurbished property.
How long the refurbishment is expected to take, and cost.
Whether the anticipated rental earnings comfortably cover the mortgage costs.
The big advantage is that a newly renovated property can command far higher rental income than an older investment asset.
Properties in poor condition sell for far below market price and are less in demand, reducing the competition that often causes prices to rise.
Conditions to Apply for a Buy to Let Refurb Mortgage
Most lenders offering this tailored mortgage product will only consider landlords with prior experience since there is a fair amount of risk that a new landlord might:
Not complete the refurbishment work in a reasonable timescale.
Underestimate the scope and cost of the required repairs.
Fail to secure tenants and achieve the expected rental income.
However, specialist lenders may accept landlords using experienced contractors with experience in this type of project.
Refurbishment mortgages for buy to lets also tend to have a few caveats. The lender probably won't consider this the most suitable product if the renovations are structural or require planning permission and building regulation approval.
Lenders will also apply their general criteria, looking at credit ratings, income, age and other affordability metrics.
Expert Advice for Buy to Let Refurbishment Projects
If you're interested in the pros and cons of a buy to let refurbishment mortgage or would like to compare this product to a bridge loan strategy, please get in touch with Revolution Brokers.
We work with a broad range of landlords, with many looking at refurbishment opportunities to circumvent the current high prices on the housing market and expand their portfolios at an excellent cost.
The necessity of taking out a successful refurbishment mortgage is that the charges and interest rates should align, ensuring that you maximise the profit available from your investment and make a smart call a refurbishment opportunity.
Please contact our experienced team of whole-of-market consultants on 0330 304 3040 or drop us an email at info@revolutionbrokers.co.uk.
---
The Insidexpress is now on Telegram and Google News. Join us on Telegram and Google News, and stay updated.