What Makes a Barbershop Great? [8 Key Features]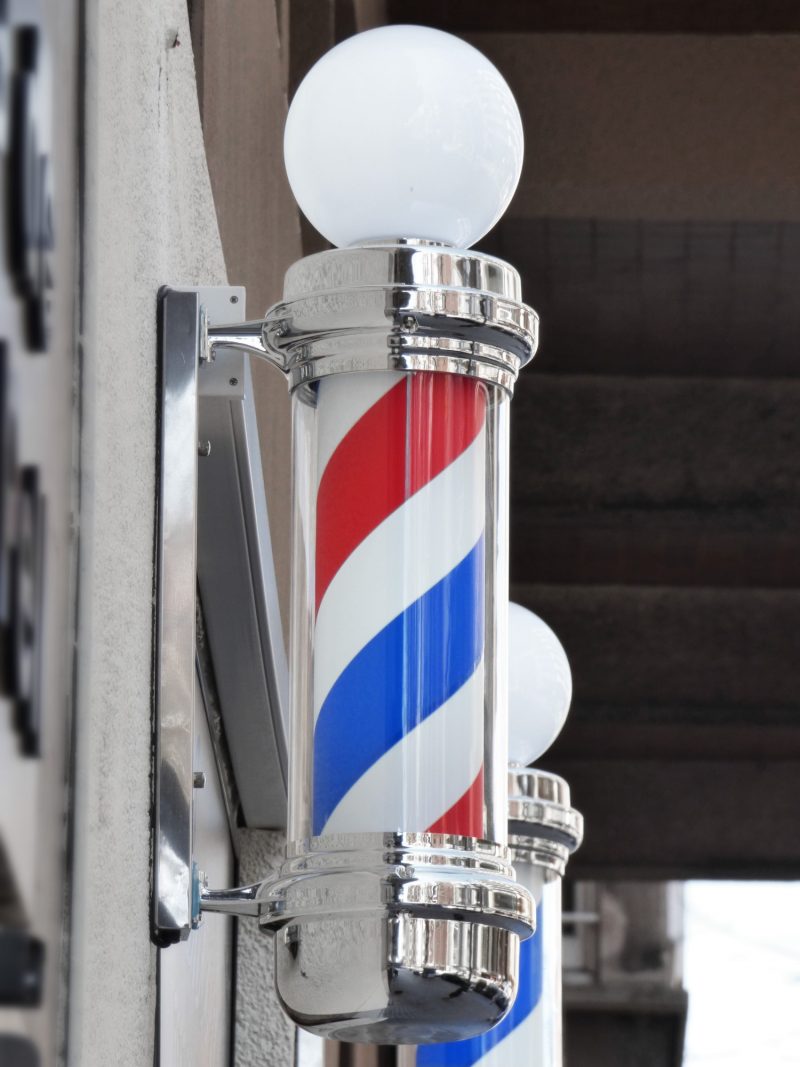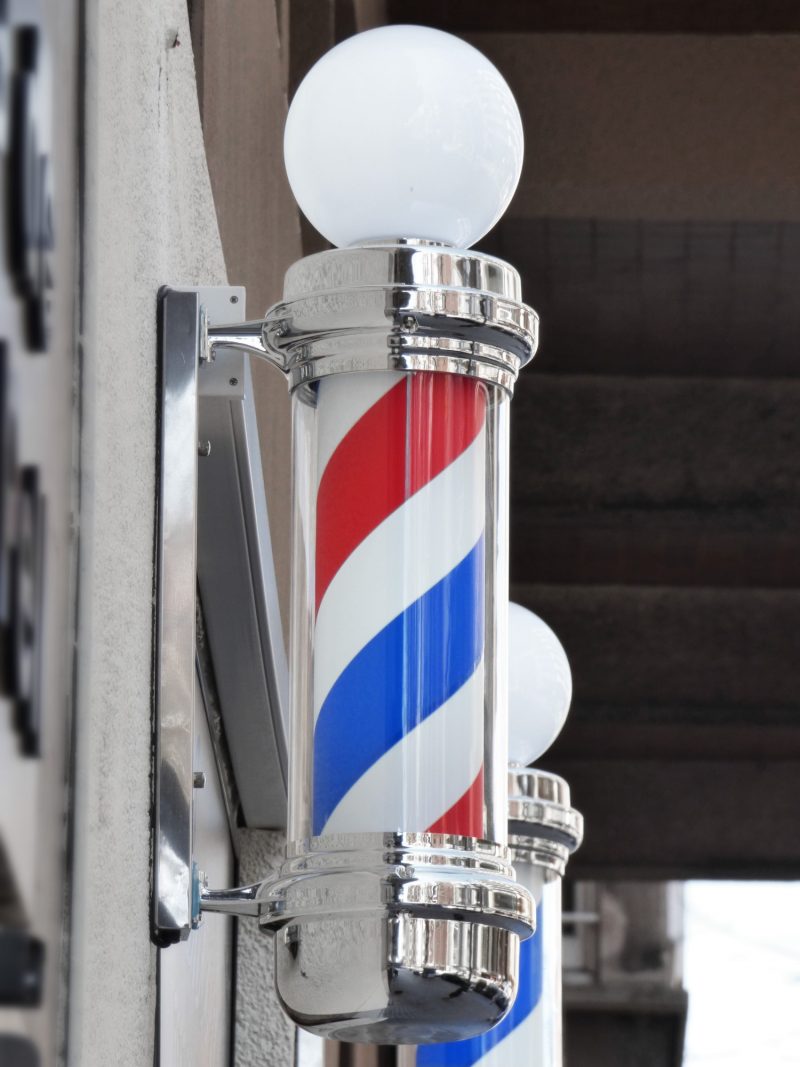 Do you dread getting your hair cut because it seems like no matter where you go, you walk out looking worse than you did before? If you suffer from chronic bad haircuts, it could be because you're not going to the right place.
Hair salons are more experienced at cutting and styling longer, traditionally feminine hairstyles. On the other hand, barbershops are better at cutting and styling shorter, more traditionally masculine hairstyles. It's important to find a high-quality barbershop so you leave looking your best.
Here are 8 things to look for when choosing your go-to barbershop.
1. Experienced and Knowledgeable
A great quality barbershop will have barbers that are highly experienced and knowledgeable in their profession. Clients are more inclined to trust a barber when they know what they're talking about. It's important to feel like you're in good hands when sitting in that barber chair to ease any nervousness.
Having years of experience cutting and styling many different hair textures and styles will help the client build trust with the barber. It's also important for a barber to be knowledgeable about the different textures, tools, and techniques to achieve the cut the client wants. Having experience and knowledge also allows the barber to make suggestions and recommendations for cuts and styles that will suit the client better.
2. Creative
Look for a barbershop that employs barbers who think creatively. The best barbers see cutting hair as a form of art; it's a way for both the barber and the client to express themselves. Great barbers are passionate about hair and constantly looking to try or create something new; new, innovative techniques for cutting hair, new hair trends and styles, etc.
Look for a barbershop where the barbers treat each head of hair like a blank canvas ready to be turned into a masterpiece. Your barber should take pride in their work; the way your hair is treated will show how much passion and pride they have for doing hair.
3. Welcoming and Comfortable
You want to go to a barbershop that feels welcoming and inviting. A barbershop that makes you feel comfortable and valuable will ease any doubts or nervousness you may have. You don't want to give your business to a barber that is rude and dismissive towards you as if they couldn't care less about your wants or needs.
A barber that is rude and rushes to get the job done is not putting their heart into their work, and that will show through the shoddy cut you'll walk out with. The best barbershops make their clients feel important and cherished, and take their time with each job.
4. People Skills
A great barber is a sociable barber! Look for barbershops where the barbers ask plenty of questions and converse with the client throughout the experience. Barbers get to know their clients on a more personal level and build loyal relationships with their clients through conversations.
By asking the client questions, the barber can figure out exactly what cut and style the client wants. A good barber will also walk the client through the process and ask for feedback to ensure that the client gets what they want. Communication is an important aspect of haircutting.
5. High-quality Tools
It's crucial to make sure that the barbershop you go to uses good quality tools like scissors and clippers. Cheap or old tools won't achieve the same look or feel as new or high-quality tools. Having high-quality tools are a clear indication that the barber takes their profession and their clients seriously.
If a barber is passionate about their profession and hair, they'll invest in good tools. Having old or low-quality tools shows the barber isn't serious about their job and isn't putting their heart into their work.
6. Sense of Community
The best barbershops create a sense of family or community within the shop. You want to walk into a shop where people are smiling, laughing, and conversing with each other as if they were old friends.
Fun and light-hearted conversations help to pass the time and make the experience more enjoyable overall. Having a sense of community in the barbershop is a great indication that the barbers there will treat you good like close friends or family.
7. Clean and Sanitized Barbershop
A big red flag for barbershops is dirtiness and disorganization. If there are piles of hair on the ground not being swept up and tools being used over and over again without being properly sanitized, turn around and walk right out.
You wouldn't want someone to use the same dirty comb or clippers they used on ten other people before you, would you? A high-quality barbershop wipes down the barber chair after each client, sanitizes tools in between uses, and disposes of old or rusty tools.
8. Respects the Client
A big indication of a great or terrible barbershop is the way they treat their customers. If they speak to you the minimal amount and seem to be trying to rush you out the door, chances are they don't respect you as a client. You want to go to a barbershop where you are treated like a guest in a home; with good hospitality.
With respect comes good service, and with good service comes a haircut you will love. It can be hard to find the right barbershop that caters to your wants and needs. To make the search easier, you can use online databases such as Spreeberry to find a barbershop near you and see what services they offer and what they specialize in.
More Hair Trends For You
It's important to find a barbershop that checks all the boxes: experienced, knowledgeable, social, welcoming, clean, and respectful. Now that you know what to look for in a barbershop, you'll feel more at ease and relaxed when getting your hair cut knowing you're in trustworthy hands.
We hope you found this article useful. If so, make sure to read more from our Lifestyle and Beauty categories, where you'll be able to stay up-to-date on hair and fashion trends.
---
The Insidexpress is now on Telegram and Google News. Join us on Telegram and Google News, and stay updated.