7 Shoes Everyone Needs in Their Collection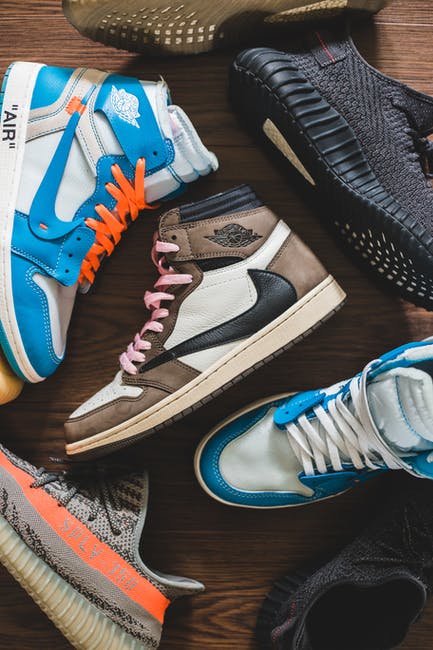 Pursuing a shoe collection is a phenomenal way to capitalize on your style and the many unique sneakers from the past four decades. From Chuck Taylors to Air Jordans, there are several classic shoes to consider adding to your growing arsenal. The secondary resale sneaker industry is forecasted to rise to $30 billion in value by 2030, and it's time to add to your collection ASAP.
It's not enough to merely go shopping and buy shoes if you're serious about building a fantastic collection of the best shoes in sneaker history. Having the staples of shoe collecting will put you in rarified air.
The good news is that you've found the perfect guide to learning more about the seven best sneakers to add to your collection in 2023. Keep reading this article to learn more today!
1. Nike Air Jordan 1
The Nike Air Jordan 1 is the shoe that changed the game for both basketball players and sneakerheads. That said, there were plenty of great sneaker options before this shoe, but the unique styling and the performance of Michael Jordan on the court pushed this shoe into a different realm.
The mystique surrounding MJ pushed people to want to "be like Mike." More consumers than ever poured their money into owning Air Jordan 1s, and that demand for these classic shoes continues in 2023. The legend surrounding these sneakers is now tied up in the style and the colorways you can buy.
Consider the Air Jordan 1s when you're on the fence about your first pair of classic shoes. They're an excellent way to take some strain off your Yeezy slides here.
2. Nike Air Max 1
Nike has a bit of a monopoly on the classic shoe market, and the Nike Air Max 1 is further evidence of this fact. It's notable as the first sneaker to put an emphasis on the midsole of the shoe. Most major sportswear brands have adopted the idea and technology, but the Air Max 1 was the first shoe to use an air pocket for extra cushion and support.
It's arguably the most copied shoe design in the history of humanity. Your shoe collection will not be complete until you have at least one pair of Nike Air Max 1s in your closet. The right colorways will allow you to dress them up or down, making them a nice match for business attire.
Consider the Air Max 1 if you value top-notch comfort and iconic styling. It's a great alternative to the Air Jordan 1 if you want a lighter, lower sneaker to add to your sneaker collection.
3. Adidas Stan Smith
The Adidas Stan Smith was designed for tennis star Stan Smith, and they quickly grew in stature beyond the tennis world. Unlike Air Jordans, the Stan Smith is famous on its own merit rather than the mystique of the athlete. These classic shoes are famous for their sleek, minimalist styling.
These sneakers feature a white leather upper and the iconic three stripes of Adidas with perforated dots. The only color is the green splash on the back of the shoes. Beyond that, you have a minimalist shoe that looks excellent when paired with any outfit you can imagine.
It's a shoe that doesn't seem to age, making it the perfect addition to your sneaker collection. Maintaining these kicks will allow you to continue wearing them far into the future.
4. Adidas Originals SL80
Another iconic sneaker from Adidas to consider is the SL80. This shoe looks stunning in the navy and gold colorway, and it's an excellent choice if you want to add a bit of flair to your style. These shoes were released for the 1980 Olympics in Moscow, and they've gained quite a following since then due to their colors and rarity.
They're difficult to find, but you should jump at the chance to purchase these classic sneakers for your collection. You'll stand out no matter where you go when you wear your SL80s out and about.
5. Converse Chuck Taylor High-Top
The Converse Chuck Taylor is arguably the most iconic sneaker of all time. It features a simple design, using a canvas upper and a flat rubber sole. These sneakers don't age, making them a great collector's item if you dream of becoming a sneakerhead. The best aspect of adding Chuck Taylors to your collection is its price.
Some classic shoes will set you back thousands of dollars. You can purchase shoes like the Chuck Taylors for less than $100 at your local shoe store. You'll also find plenty of unique colors to choose from when you buy these new shoes.
6. Yeezy Boost 350 V2
Classic shoes are always a safe bet for your shoe collection, but you should also dive into your new shoe options. The Yeezy Boost 350 V2 is an excellent sneaker if you want to add recent classics to the mix. These sneakers have a unique look thanks to the Boost soles and the futuristic styling.
You'll fall in love with your Yeezy sneakers after purchasing them, thanks to their comfort and lightness. You'll forget you wear shoes when you throw these sneakers on your feet.
7. Vans Old Skool
No shoe collection is complete without some Old Skool Vans in your closet. They might not feature the iconic styling of the Air Jordan 1 or the Yeezy Boost 350 V2, but they're simplistic and comfortable shoes that pair well with everything. You'll love the comfort you experience when you wear these shoes throughout the day.
They're also the first Vans shoes that offered the racing stripe on the upper's side. Consider purchasing Vans Old Skools for your shoe collection to change things up a bit.
Add the Best Sneakers to Your Growing Shoe Collection Today
Starting a shoe collection is difficult if you're unsure where to start, but classic shoes like Chuck Taylors and Air Jordan 1s will help you put your best foot forward. Add in a pair of Adidas Stan Smiths and some Yeezy sneakers or slides, and you'll have the best shoes for a new collection. Don't write off new shoes; look for hidden gems like the Adidas SL80s.
Your style is constantly evolving, and that should extend to your shoe game. Check out the rest of our blog content to find more eye-opening blog posts like this today!
---
The Insidexpress is now on Telegram and Google News. Join us on Telegram and Google News, and stay updated.