Who Is Mariah Carey Collaborating With on Her Christmas Song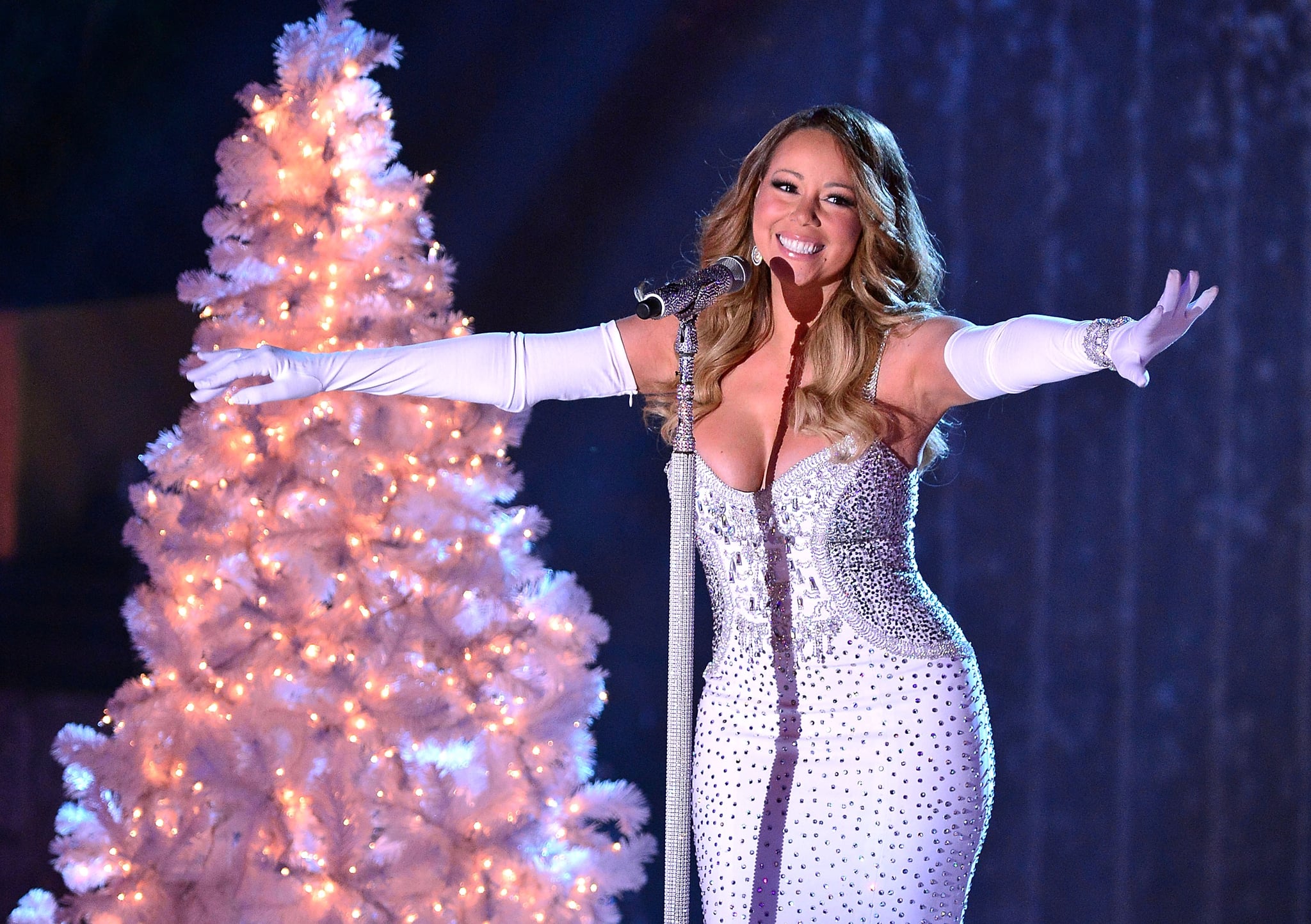 Mariah Carey, the queen of Christmas music, appears to be gifting us with another tune. On Friday, the "All I Want For Christmas Is You" sent fans (and all of us POPSUGAR editors) into a frenzy when she tweeted a cryptic photo with a Christmas tree emoji. While it's hard to decipher what exactly is in the works, the snap does feature three director chairs with the initials, AG, MC, and JH. Are we getting a star-studded Christmas collaboration? The decorations in the background do look very festive. Maybe it's a new single and a music video. Since we have absolutely zero chill, we are already theorizing who could be joining Carey on the possible track. Keep reading for our serious (and not-so-serious) guesses below:
— Mariah Carey (@MariahCarey) October 9, 2020
Ariana Grande and Jennifer Hudson
Andrew Garfield and Jonah Hill
Adrian Grenier and Josh Hartnett
donAld Glover and JHené aiko
Amy Grant and Jennifer Love Hewitt
Ashley Graham and Jon Hamm
Al Green and John stepHens (John Legend)
Ana Gasteyer and Justin Hartley
christinA aGuilera and Jones, noraH
(Let's be real, it's probably Ariana Grande and Jennifer Hudson and our ears are ready!)
Image Source: Getty / James Devaney
---
The Insidexpress is now on Telegram and Google News. Join us on Telegram and Google News, and stay updated.