The Biggest Movies From Venice 2022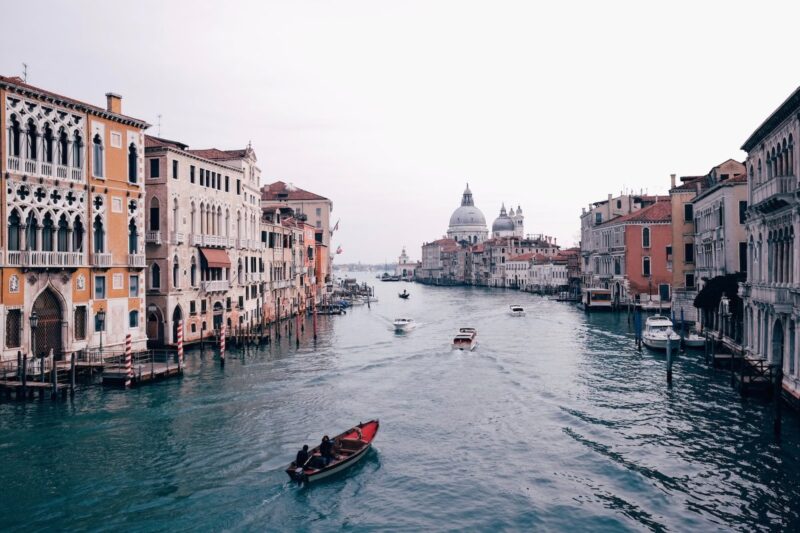 The Venice International Film Festival is one of the key festivals in the movie world, and an award or nomination is treasured by filmmakers and performers alike. 2022 marks the 79th Venice Film Festival. It is organized by La Biennale di Venezia and directed by Alberto Barbera. This year it ran from August 31st until September 10th. The festival takes place at the prestigious Venice Lido. In addition, it is officially recognized by the International Federation of Film Producers Association.
So what are the films making an impact at this year's Italian spectacular?
White Noise
Writer-director Noah Baumbach's film was the first Netflix-produced title to open the festival. Based on Don DeLillo's 1985 novel, the film stars Adam Driver. Driver plays a father of four who is a professor of Hitler Studies. A cataclysmic incident in his sleepy hometown sends his life into a tailspin. The film also stars Greta Gerwig, Raffey Cassidy, Jodie Turner-Smith, and Don Cheadle.
Blonde
Blonde is another Netflix-produced title and stars Ana de Armas in this psychological drama about the life of Marilyn Monroe. The film is adapted from the novel of the same name by Joyce Carol Oates and has been adapted for the screen by New Zealand-born Andrew Dominik. Monroe was an award-winning actor herself and has continued to fascinate fans decades after her death. She has been the subject of countless documentary-style films and is the star of an online slot that can be found on the top mobile casinos list. Blonde is a steamy, fictionalized retelling of Marilyn's story.
The Banshees of Inisherin
Colin Farrell and Brendan Gleeson star alongside Barry Keoghan in Martin McDonagh's latest movie, The Banshees of Inisherin. McDonagh received critical acclaim for In Bruges and Three Billboards Outside Ebbing, Missouri. The film was shot entirely on the Irish island of Inishmore. It follows two friends in a problematic situation when their relationship abruptly ends.
The Eternal Daughter
Tilda Swinton takes the lead in this ghost story directed by Joanna Hogg. Hogg is known for The Souvenir and The Souvenir Part II. Eternal Daughter had its world premiere on September 6th at the festival. It tells the story of an artist and her aging mother as they confront their long-buried family secrets.
Don't Worry, Darling
Former One Direction band member Harry Style stars alongside Florence Pugh in Don't Worry Darling. He has been wowing music fans as a solo performer. So how will he fare as a leading man? The film is the long-awaited second feature film by director Olivia Wilde. Based in the 1950s, it recounts the story of a housewife living in an experimental utopian community with her husband. She begins to worry that disturbing secrets are being kept hidden.
Bones and All
Acclaimed Italian director Luca Guadagnino returns to Venice with Bones and All. The film is based on Camille DeAngelis's novel and stars Timothee Chalamet, Taylor Russell, and Mark Rylance. It follows cannibalistic lovers Maren and Lee on an eventful road trip across the USA in the 1980s
BARDO, False Chronicle of a Handful of Truths
This Spanish-language comedy showed as part of the official competition. BARDO, False Chronicle of a Handful of Truths is brought to the screen by Mexican-born writer-director Alejandro González Iñárritu. It stars Daniel Giménez Cacho as a well-reputed journalist who suffers an existential crisis. The film was shot in Mexico and is the filmmaker's first movie since his Oscar-winning The Revenant.
The Whale
Not much has been heard from acclaimed writer-director Darren Aronofsky since 2017, when his film Mother! received mixed feedback from critics and audiences. The Whale stars Brendan Fraser and sees Aronofsky in full comeback mode. The film tells the story of a middle-aged man who is morbidly obese at 42-stone. It follows his struggles as he attempts to rekindle his relationship with his estranged daughter. Whale also sees starring roles for British actor Samantha Morton and Sadie Sink from Stanger Things.
---
The Insidexpress is now on Telegram and Google News. Join us on Telegram and Google News, and stay updated.