9 Tips to Prepare for a Band Tour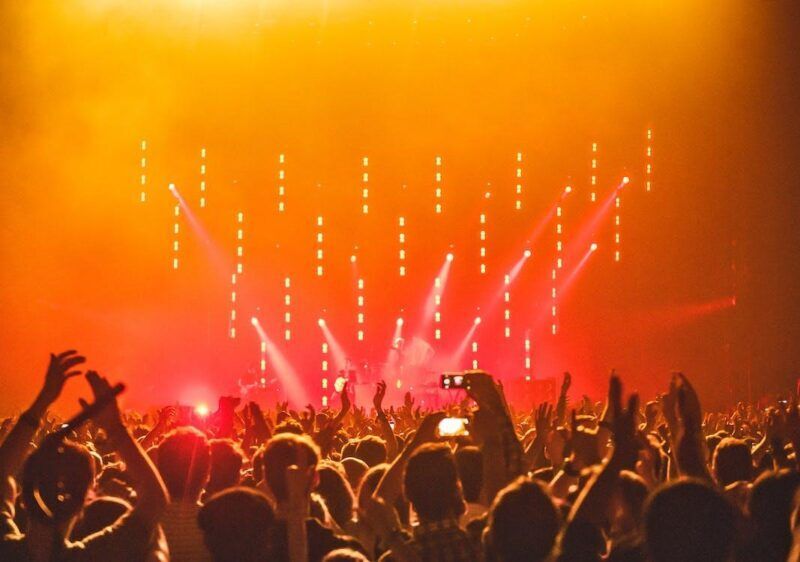 Are you prepared to rock out on stage with your bandmates, playing in front of thousands of cheering fans from one city to the next? It is your chance to showcase your band to your fans around the country.
But before packing your leather pants and hairspray, hold on a minute. Touring can be a wild, unpredictable ride, full of unexpected twists and turns.
Don't worry; we've got your back (and eardrums).
We've compiled a list of tips to prepare for a band tour. It'll help you avoid unnecessary disasters, make the most of your experience, and come out on top like the Rockstar you are.
So, strap on your guitar, turn up the volume, and get ready to rock!
Prepare Way Ahead of Time
A tour is a marathon—not a sprint. Planning and giving yourself plenty of time to prepare are crucial.
Start by creating a detailed itinerary that includes venues, hotels, and other important information like travel times and sound check schedules. Get advice from experienced from other musicians to book a roadie and prepare a comprehensive technical rider.
Also, get your finances in order. Set a tour budget and save up for it as early as possible.
Put Together Your Merch
In addition to getting custom-made t-shirts and wristbands for your merch, you can get creative with funky designs and eye-catching accessories. Whether stickers, buttons, or cool hoodies, make sure your fans look fly and proud to show their loyalty. For custom merch, you can shop at Tour Essentials. The brand has all the goodies to help you earn more income by selling your merch on tour.
Make the Media Sing Your Praises
Don't leave your press coverage to chance. Take matters into your own hands and create a buzz that will make music critics and listeners take notice.
Create a press kit that is as impressive as your music. Include high-quality photos, a band bio, and notable achievements that will make you stand out.
Next, reach out to local media outlets and pitch your story. Offer to attend interviews, provide exclusive content, or even have a private acoustic performance to get their attention.
Crush Your Band's Social Media Game
Your target audience is probably already hanging out on social media platforms like Instagram and Twitter. So, make sure to get your band noticed.
Post content consistently on social media platforms like Instagram and Twitter to engage with your audience. Ensure your content is engaging and on-brand with your band's image. Share behind-the-scenes footage and shots of soundchecks to engage with your fans.
And don't forget to get creative with your hashtags and captions—the more puns, the better! Engage with your fans by responding to comments and messages. Consider running contests or giveaways to show your appreciation.
Rock the Road with the Right Gear
Whether you're a drummer with a whole kit to haul or a guitarist with a beloved collection of pedals, you must take everything you need on tour. Make a list of everything you need, from spare guitar strings to duct tape, and don't forget the snacks! A hungry band is not a happy band.
You must also have all the right tools, like screwdrivers, pliers, and wrenches. They'll help you out of any jams that might come up.
Remember, there's always room for one more piece of equipment if you pack your gear properly.
Prepare for Some Hard Labor
You should be ready to tackle some serious hard labor on a band tour. You'll be unloading gear, setting up your stage, and dealing with less-than-ideal sleeping arrangements. Of course, solid preparation and booking a competent roadie can help reduce your workload.
Also, please schedule plenty of breaks between shows to eat, rest, and recharge. You want to look and feel your best when you hit the stage.
It'll help if you create a checklist of things you need to do before, during, and after each show. Remember, staying organized is vital when you're on the road.
Warm Up with Some Pre-Tour Practice
We've all heard horror stories of musicians who skipped their pre-performance warm-up routine, only to regret it when their voices cracked or their fingers stumbled on the fretboard. It's a classic case of "I told you so."
Trust us; it's not funny when you don't warm up and look rusty on stage. When you're in control of your body and your instrument, the audience can feel it. Your listeners can sense the energy and passion in your music, and they'll respond in kind.
So, whether you're a vocalist, guitarist, drummer, or any other type of musician, it's crucial to take the time to warm up your body and your instrument backstage.
Tone Down Your Planned Tour Pranks
Between all things fun, you need to keep the band bond strong. Touring with your bandmates is a wild and crazy adventure. But ensure everyone is on the same page regarding pranks and general tomfoolery. Pulling a hilarious (or not-so-hilarious) stunt on your unsuspecting bandmate may be tempting, but make sure you time it right.
After all, tensions can run high on tour, and you don't want to be the one to push someone over the edge. So, keep it light and keep it fun. Instead of playing a prank that could cause harm or damage, why not organize a fun group activity or game to blow off steam and keep the bond strong?
Don't Skip Checkups
We get it; you're busy. You have a lot on your plate, from writing songs to rehearsals and everything in between. But don't forget the importance of taking good care of yourself physically and mentally. If you're unwell, it could flare up on the road and jeopardize the entire tour. It could mean canceling shows, disappointing fans, and losing income.
So, visit the doctor for a thorough checkup before your tour. Get all those pesky niggles checked out, and ensure you're up-to-date on all necessary vaccines.
Also, don't forget to pack any prescription medications (if needed).
Final Thoughts
Touring with your band is an unforgettable experience. It's a chance to play great music, meet new people, and explore fascinating places. Just ensure you're prepared with the right gear, stay organized, and do plenty of warm-up exercises to keep your sound on point.
Also, keep the expectations low. It's okay if things don't go according to plan. At the end of the day, you're in it for the ride and the beautiful music that comes from it. Have fun, and rock on!
---
The Insidexpress is now on Telegram and Google News. Join us on Telegram and Google News, and stay updated.