Importance Of Ensuring Diversity In Educational Institutes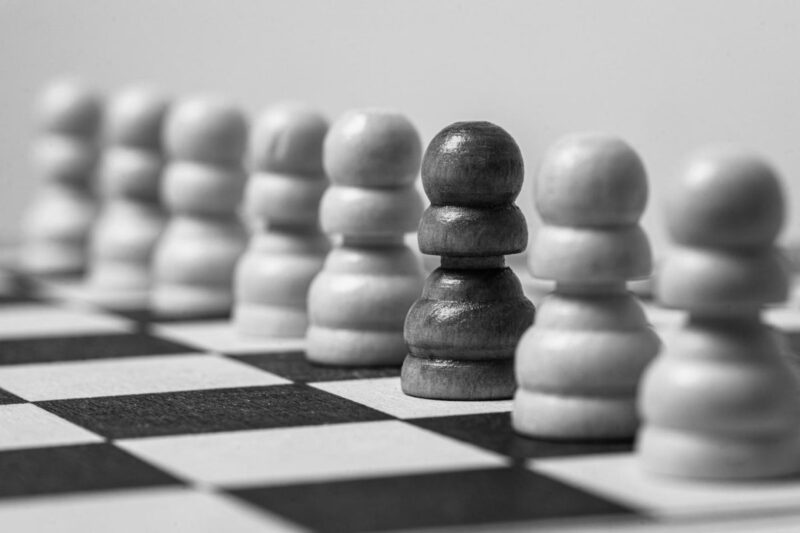 In 1954, the Supreme Court's landmark decision in the Brown vs. Board of Education case made public school segregation illegal and unconstitutional. This cornerstone judgment empowered social justice flag bearers to promote racial/ethnic equality in educational institutes. The pronouncement also enabled social scientists to study the impact of diversity on the classroom. How diversity helps students understand cultural differences and enhance their cognitive skills? Let's find out, shall we!
Understanding Cultural Diversity
Seven years ago, cultural diversity made history when non-white children surpassed their white friends in number. These non-white students consisted of Asian, Latino, and African-American children. That is just one example of how diversity is on the rise in our society. The American civilization is becoming multicultural. That's why it's essential to understand the significance of diversity in our schools, colleges, and universities. First, we'll determine some aspects of diversity in society right now:
Language: While minorities learn to speak English as a second language, they are more comfortable conversing in their mother tongue.
Economy: – People's economic situations are different. Financial barriers can be stressful for some, and monetary pressure can lead to classroom stress.
Religion: – Religious traditions differ from person to person. Many people worship in the same manner. Others have different traditions, while some don't worship at all.
Sex/gender: – These are two different concepts. Gender identities vary, and sexual orientations shouldn't be a point of conflict among students in the classroom.
Race/ethnicity: the person's skin color determines race. Ethnicity is sometimes used synonymously with race – refers to a person's culture derived from nationality.
Differences originating due to these reasons have often got ignored in American history. People who were considered "queer" faced marginalization thanks to a lack of diversity. That's why upholding social equality helps historically ignored individuals escape discrimination and prejudice. People often ask what is social justice in education and how it prepares students for their future careers. Well, let's review some practical benefits of ensuring diversity in educational institutes.
Methods of bringing diversity
How can an educator foster diversity in the classroom? It's essential to answer this question before discussing some benefits of ensuring diversity in our educational institutions. Here are some straightforward methods a teacher can implement to make sure his/her students are culturally sensitive:
Know your students as cultural awareness begins with the teacher. Try to get to know your pupils and learn about their hobbies, specialties, and cultural backgrounds.
Acknowledge this diversity and respect your student's racial, ethnic, religious, or gender-based identity. Also, try to encourage them to find out more about their backgrounds.
Ensure that your students are sensitive to each other's cultural and religious leanings. Also, take some time to educate yourself regarding everyone's cultural nuance and learning style.
Diversity doesn't mean that you should expect different results from the pupils. Always maintain high expectations from everyone since a child's background doesn't determine his/her academic prowess or learning ability.
The school curriculum shouldn't revolve around the conquests and achievements of cis-gendered heterosexual Caucasian males. Try to teach a broad syllabus covering world history relevant to all the races and ethnicities present in the classroom.
Benefits of teaching diversity
Improved cognitive skills:-
Diversity allows students to consider viewpoints and interact with perspectives different than their pre-established doctrines. When teenagers engage in discussions about rival ideas, they begin critically examining their beliefs. Also, they tend to question opinions shaped by their parents and communities. So, teens grow accustomed to listening to a different ideology with critical-thinking and problem-solving abilities.
More innovation & creativity:-
Enhanced cognitive skills promote creativity among children and enable them to transform their ideas with inclusivity and modernity. When students get exposed to diversity, it facilitates them in showing their creative sides. One study concluded that groups with racial diversity are better at problem-solving than homogeneous gatherings. A diverse perspective helps people collaborate creatively and discover solutions acceptable to individuals from different backgrounds.
Better academic performance:-
Diversity brings some positivity on-campus and furthers collaboration among people from different cultural settings. Researchers have observed higher levels of academic triumphs in students brought up in a racially diverse atmosphere. Moreover, studies have found that students in various schools perform higher in examinations on average. Diversity promotes concentration among teenagers as they constantly expose unknown histories and alternative perspectives on world events.
Tolerant and global perspective:-
Working with persons from different characteristics makes students more tolerant of people who belong to a diverse racial, cultural, or economic setting. That's why ensuring diversity in educational institutes challenges pre-established stereotypes regarding "the others." When teenagers interact with the "minorities," they grow more acceptable and broadminded. On the other hand, an isolated environment promotes the development of prejudices and fails to counter discrimination.
Higher confidence building:-
News reports from 2020 described how many US states then had the "children of color," claiming most newborns. These children feel secure and comfortable studying at educational centers with racial/ethnic diversity. Similarly, a recent study claimed that 1 in 6 Gen Z teenagers identify as LGBT, which is likely to rise. Diversity provides security to these students and boosts confidence among persons refusing to conform to traditional/conventional gender identities.
Conclusion
American educational institutes are becoming more culturally diverse. That's why educators consider this diversity a subject of utmost importance. Different studies show that the US will become "minority white" by 2045 when the "people of color" will outnumber the current majority. Ignoring these statistics can have disastrous consequences for our future generations. So, educators must embrace this diversity and guide students on how to communicate with each other. Practicing cultural sensitivity and fostering tolerance in the classroom are techniques that teach students the significance of cooperation. That's how you prepare pupils for a better tomorrow and contribute to creating a tolerant society.
---
The Insidexpress is now on Telegram and Google News. Join us on Telegram and Google News, and stay updated.