How To Make The Most Of Your Career In The Education Sector?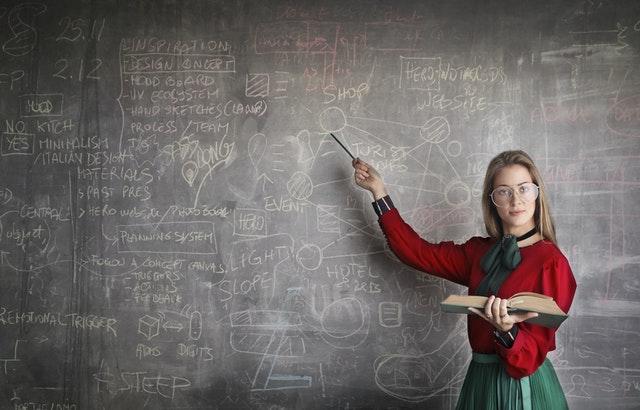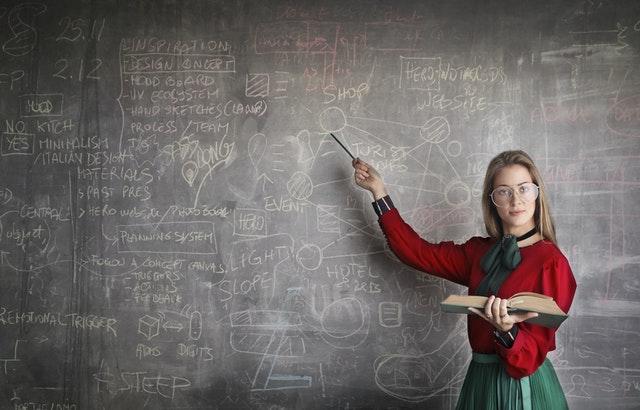 Deciding what you want to do for the rest of your life is one of the most challenging things in the world. It is no wonder that most people do not plan for their careers. According to research, 25% of graduates do not have a long-term career plan. Getting into the education sector is a possible career option for students.
Teaching is excellent for those who want to make a change in the world. Furthermore, there is much variety. Unlike a stereotypical office job, there is no set routine. You will have school trips, celebrations, and surprises. Furthermore, you might even get some financial support while you train for your profession. And, you will make a decent living.
Students and teachers keep on learning things throughout their life. However, teachers have to develop themselves to become the best at their job. Some skills are vital for success within the sector. But, to learn these skills, one has to show a willingness to change. Teachers should also be able to take constructive criticism in stride and change their behavior accordingly.
The best job within the profession is that of a college professor. Not only do you get a college professor salary, but you also get tenure. So, there is a lot of job security. How can you reach this goal? And how can you improve your position?
Get some out of school experience:
Students say that their teachers are not in touch with the world. Therefore, try to seek out the school and get another perspective on what makes people think. Experience in the real world can also make you a better teacher. You can also develop and demonstrate your organization and leadership skills. It can also make you adept at budgeting and planning. As development is all about blending practice with theory, focus on your experience and training.
Learn from other teachers:
While you are the best teacher for yourself, you can also learn many things from others. Observe how other teachers work to improve your skills and become better at your job. Some teachers might be willing to offer vital advice on how to handle the workload. Try to engage in nonacademic opportunities to gain some experience and implement new ideas.
Build networks:
No one goes through life alone. So, try to talk to professionals within the field. You can consult with them at conferences and seminars to bounce off your ideas and theories. These meet-ups are excellent opportunities to get in touch with those people who have a similar field. You can broaden your knowledge and learn something new.
Improve your credentials:
There are several career paths in the education sector. Furthermore, qualifications vary depending on the region. Therefore, you should do your research before beginning this journey. Most institutions require a minimum Master's level degree for a career in education and community leadership. Fortunately, you can opt for an online course to work and study simultaneously. Graduate-level degrees can open opportunities in senior leadership positions. And, the increase in pay does not hurt either. According to Payscale, a graduate degree in education can help you earn $10,000 more.
More vacation days:
Teachers work very hard. They have to contend with budget cuts and inspire the youth within their limited resources. Some teachers have even had to pitch in themselves because of these constraints. However, there is one perk for teachers- the vacations. Teachers are the only people in the world who get paid summer vacations. Furthermore, the average teaching day is shorter than a 9 to 5 job. But that is not to say that teachers do not work hard.
Choose anything that interests you:
Teachers can specialize in any subject they like. They can become a special education teacher or a kindergarten teacher. Those who want to move up the career ladder in the education field may even want to become a college dean. There are many options. Too many choices can make the process overwhelming. Therefore, it is better to have a plan before you decide something. Choose a subject you enjoy so that you have fun while teaching.
Change a life:
Ask a person who inspired them in their childhood, and most will talk about a teacher. Teachers are one of the first people to introduce the world to children. They can support, guide, and mentor young minds to fulfill their potential. However, a teacher with a bad attitude can also discourage a child. Therefore, teachers must be empathetic and understanding.
Always accept your students:
People often criticize unprepared, lazy students. But, being a teacher is all about inclusion. You cannot play favorites and choose to help only some students. Therefore, you must change your technique according to the needs. Try to upgrade your curriculum, and accept students where they are. Your job is to help others go forward, and you cannot do that if you focus on the negatives.
Remain passionate:
It is easy to get disheartened by the lack of support and student complaints. But remember, a detached teacher is a failed teacher. Therefore, try to keep the joy and passion in your life. Always keep in mind what drew you to teaching and never let it go.
Conclusion:
People often overlook and undervalue teachers. They also have to work within a fixed budget. However, it can be an excellent opportunity for some. Teachers can change the lives of young minds and have an impact on the future. Additionally, teachers have much autonomy to make their own decisions.
---
The Insidexpress is now on Telegram and Google News. Join us on Telegram and Google News, and stay updated.