Do you have a knack for history? These steps can get you a great career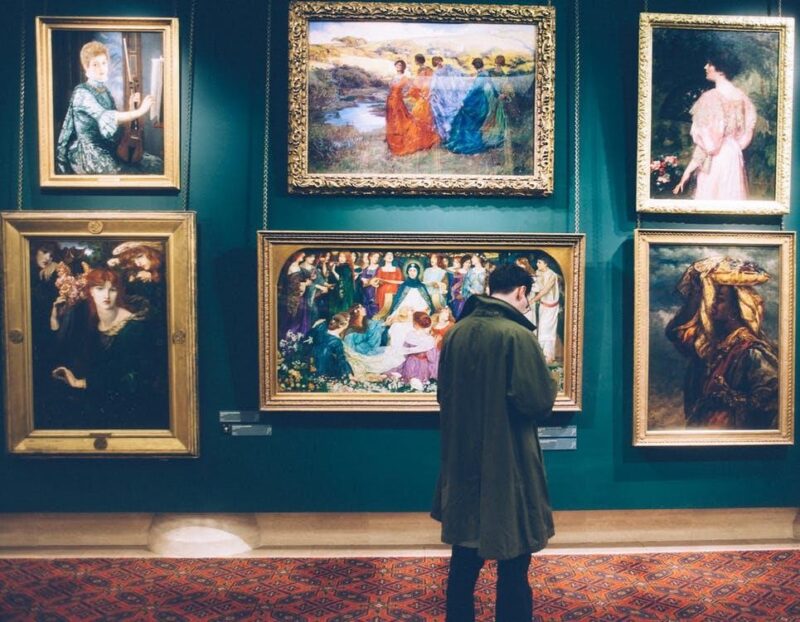 Are you a history buff who enjoys unraveling the mysteries of centuries' old dynasties, historical artifacts, and archeological sites? The study of history is endlessly fascinating, and if you're passionate about the subject, you must pursue it academically and professionally. Unfortunately, students are often discouraged from pursuing a career in history.
Many succumb to the fears of having no financial security or job stability and give up their passion for history. However, education is not simply a means to earn a stable income and enjoy a secure professional life. Our passions excite us and encourage us to take risks, but they also motivate us to create something spectacular.
Suppose you're passionate about Egyptian history, the history of modern art, or even gender history, for that matter. In that case, you can pursue opportunities in academia, research, historical writing, art and museum curatorships, and much more. But such careers require you to carve out a path and map out your goals carefully.
This article will walk you through the steps that will help transform your knack for history into a rewarding career.
Map Out your Goals
Does your passion for history inspire you to write and share your knowledge with animated descriptions and intriguing anecdotes? Do you enjoy spending hours researching historical artifacts and architecture and traveling to far-off destinations to explore historical mysteries?
It's essential to tap into the depths of your passion and look for career paths that ideally align with your core passions. If you enjoy writing about history, you can build a lucrative career as a historian, academic research, archivist, or archaeologist. Heritage management, historical conservations, historic architecture inspector, museum education, and exhibition management are few career paths.
If you see yourself working as an art connoisseur or museum curator, consider pursuing a bachelor of arts in history online would be beneficial. However, pursuing higher education, particularly a doctorate, will establish you as an expert within your niche. You can write treatises, dissertations, books and make significant contributions to your field.
You can also pursue a career as a broadcast journalist or TV show present to channel your passion for history. Imagine yourself sharing fascinating stories of historic wonders from all over the world with an eager audience. Defining your goals is crucial, as it will help you develop a realistic game plan to achieve the career you desire.
Cultivating Expertise & Academic Excellence
Once you've mapped out your goals and identified the ideal career paths, it's time to work on achieving those goals. History is an academically extensive subject with multiple branches, disciplines, and discourses. An undergraduate degree will prove instrumental in expanding your horizons and identifying your core interests.
It's wise to pursue a graduate degree to carve out a specialization and develop marketable and in-demand skills. If you wish to pursue leadership and research-focused roles, a doctorate can work wonders at establishing you as an authority.
Pursuing a career as a historian, academician, or even a school teacher requires acquiring impressive credentials in the subject. Higher education will also open up lucrative opportunities in journalism, historical writing, and research.
Building your Resume
Here's a step that you must combine masterfully with higher education to build your resume and gain work experience. Internships and volunteer programs are excellent strategies to build work experience with prestigious organizations.
If you're targeting the heritage and museum sector, it's ideal for building work experience through internships and volunteer programs. Gaining experience will make you a highly valued candidate for recruiters and potential employers. Build a network of like-minded students, professionals, and industry insiders to learn about opportunities to perfect your resume.
Working on museum collections and with art historians will help you carve out a lucrative curatorship career. If you're aiming for journalism and writing, focus on building a portfolio of published pieces with popular magazines, newspapers, and online platforms.
Modern-day history buffs can start YouTube channels and social media platforms to gain an audience and pursue broadcast careers. Imagine hosting your show on historical trivia and architectural wonders?
Make a List of Potential Employers
Many students and young graduates find themselves anxious over their perceived lack of opportunities. If you're struggling to overcome such negativity, make a list of all potential industry sectors and employers. What kind of employers hires history graduates?
They include the following:
Museums
Libraries
Higher Education Institutions (HEIs)
Schools
Heritage Preservation Organizations
Historical Societies & Research Organizations
Historical Archive & Record Authorities
Historical Development Organizations & Charities
Law firms
Publishers, Magazines & Newspapers
Media & Broadcasting
Advertising & Marketing
History graduates can explore scores of lucrative job opportunities offered by the federal and local governments. There are numerous public service careers focused on the preservation of heritage and artifacts.
You can also pursue careers in organizations and businesses that may not seem directly relevant to your degree. Don't allow your fears and undue criticism to discourage you and lead you into believing your degree is wasted.
Networking & Building Connections
As with any career path, building a network of industry-relevant connections is crucial to enjoying success and opportunities. How can you make a network of affluent connections? Start by signing up for all the history-related organizations, societies, and networks relevant to your field. Attending seminars, contributing to magazines, and interacting with peers will help you carve out an identity.
Budding historians and researchers must consider contributing their pieces to celebrated history journals and prestigious databases. Your university will serve as the most significant resource in building connections, interacting with ace historians, and acquiring inspiring mentors.
Mentorship is a powerful force of inspiration that will provide the guidance you need to build a rewarding career.
Conclusion
Pursuing a degree that doesn't come with the promise of Wall Street-like riches and financial stability can prove overwhelming. But crowding your mind with anxious thoughts will not do much good. Channel positivity from this fear and use it for hunting down opportunities that align with your core interests.
History remains highly relevant to all facets of life, for events that happened hundreds of years ago still hold relevance. Following your passion with fierce determination is the best course to build a rewarding and lucrative career.
---
The Insidexpress is now on Telegram and Google News. Join us on Telegram and Google News, and stay updated.