Creating a Remote Working Policy for Lasting Productivity and Progress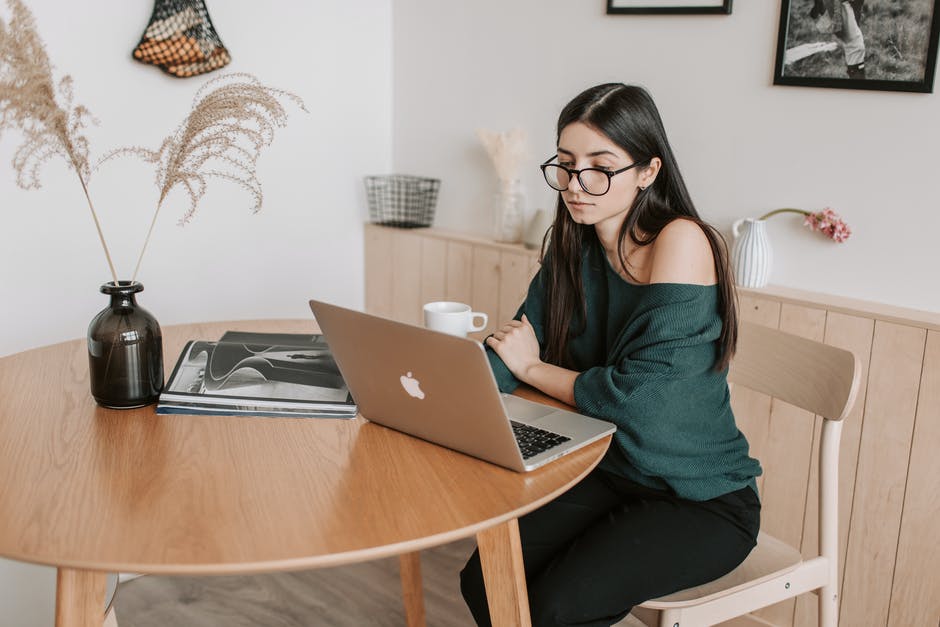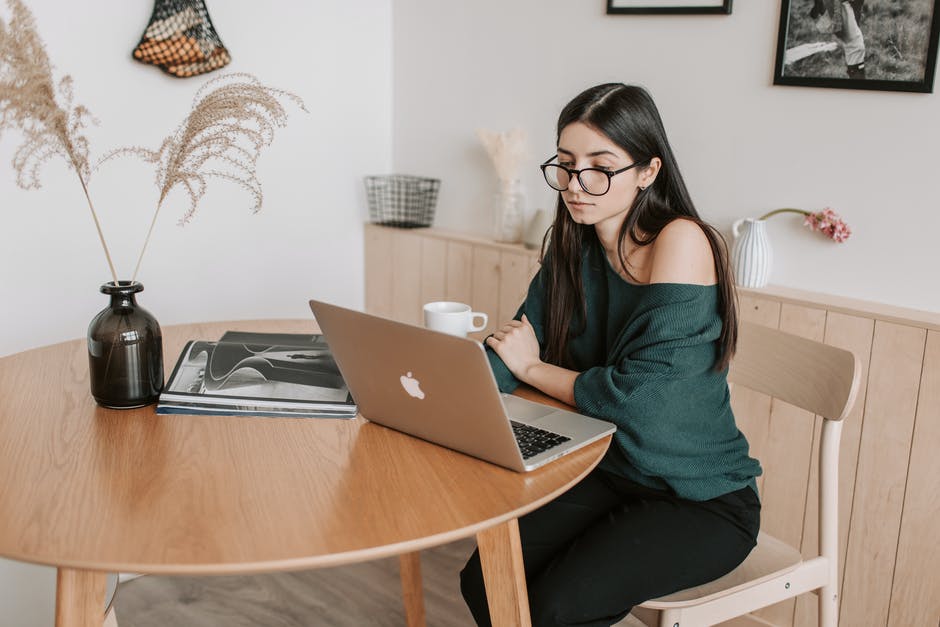 A remote working policy can be a great way to increase productivity and progress in your business. Thanks to today's technological advancements, the corporate world is in the middle of a major shift in the workplace. Hence, it's easier than ever for staff to work from any location in the world.
Many companies are in the middle of a transition from traditional 9 to 5 to a hybrid working model or fully embracing remote working. Over 63% of high-growth companies have already implemented hybrid working conditions.
But before implementing these changes, there are a few things you need to keep in mind. Creating a remote working policy requires a massive shift in workplace policies, company culture, and office infrastructure.
So, what is a remote work policy, and how can you create one for your business? Read below to understand:
What Is a Remote Work Policy?
A remote work policy is a document that outlines how employees can work remotely. It's typically a set of guidelines to help employees efficiently work from locations outside the office, such as their houses.
The document includes guidelines on what tools and processes the employees should use and expectations for their productivity. The purpose of a remote work policy is to manage employees' expectations from the outset and make it easier to promote productivity and engagement.
How to Create a Remote Work Policy
There's no doubt that remote work is on the rise. But as more and more companies embrace remote work, one key question remains: how do you create a policy that will set your company up for lasting productivity and sucess?
The answer to this question isn't always clear-cut. But there are a few key things to keep in mind as you develop your remote work policy. Here are a few tips:
Evaluate Your Company Goals
Remote work policies differ from one company to another. But before creating yours, it's essential to evaluate your company's goals.
Are you looking to increase productivity? Or are you hoping to attract and retain top talent? Once you know your goals, you can start developing a policy to help you achieve them.
Creating a remote work policy that echoes your organization's mission and vision can help differentiate your approach. Use this opportunity to remind workers of their collective goals and how they can achieve them as a remote team.
Reflect Your Company Culture in the Policy
The right remote work policy for your business will reflect your company culture. Start by evaluating your culture and the type of work that needs to be done.
If your company is more creative, you may want to allow for more flexibility in the policy. On the other hand, if your company is more process-driven, you should create a more rigid policy.
Do you want to encourage employees to take risks and be innovative? Or are you looking for a way to promote remote collaboration? Whatever the case, make sure the company culture is reflected in the policy.
Think About the Logistics
How will this new transition into remote work impact other areas of your business? For example, if you have team members in the office who work with remote employees regularly, what changes will they need to make to their workflow?
It's essential to think about the logistics of your remote work policy before implementing it. This ensures that it doesn't unintentionally disrupt other areas of your business.
Another thing to consider is how you will manage remote employees. Will you have a system in place for tracking their hours and progress? What kind of communication channels will you use to stay in touch with them?
These are essential details to think about when creating a remote work policy. Implementing a remote work policy without thinking about the logistics can lead to problems down the road.
Know Your Employees
As more companies realize the benefits of remote employees, remote work policies are becoming more and more popular. However, to create an effective policy, you need to understand your employees first.
Some people do best when they have complete control over their working environment without interruptions. Others need some structure and guidance to stay on track.
Before creating a remote work policy, ensure you know what working style is best for your employees. Once you understand that, you can start creating guidelines to help your team be productive and successful.
Consider the Type of Business You Are In
When creating a remote work policy, it is essential to consider the type of business you are in. For example, if you are in a service-based industry, such as accounting or law, your clients may expect you to be available during certain hours. In this case, a remote work policy that allows for some flexibility, but requires employees to be available during certain hours, could be the best option.
But if you're in a manufacturing or retail business, employees can work more flexible hours. That's because their tasks do not require as much interaction with clients or customers. In this case, a remote work policy that allows for total flexibility may be the best option.
Consider the Geographical Location of Your Team Members
The geographical location of your team members will directly impact your remote working policy. If some members are in different time zones, it can be challenging to manage meetings and deadlines. You may need to adjust meeting times or use online tools to keep everyone on track.
Additionally, consider the internet connection speed and reliability in different locations. Some members may need to work from a coffee shop or library if their home internet is unreliable. By considering the geographical location of your team, you can create a remote working policy that meets everyone's needs.
Determine How Employees Will Communicate With Each Other
Communication is vital in any work environment. However, it becomes even more important when working with remote teams. You should have a clear plan for how your team will communicate with each other on a day-to-day basis.
This could include video conferencing for meetings, a chat tool for quick communication, or relying on email for more formal communication. You'll also need to decide how often team members should communicate with each other.
It's crucial to find a communication method that works best for your remote team. If you choose a method that isn't effective, it could lead to frustration and decreased productivity. Take the time to test out different methods and see what works best for your team.
Establish Clear Rules About Remote Working
The rise of remote work has been a boon for businesses and employees alike. The freedom and flexibility of working from home can be a huge asset. However, it can also be a major distraction if not managed properly.
One of the best ways to ensure productivity when working remotely is to establish clear rules about what you expect from employees. Ensure everyone understands your police and adheres to them.
You can start by defining what remote work is and stating what is allowed and what isn't. For example, are employees allowed to work from coffee shops or other public places?
How often should employees check in with their managers? When are team meetings held? What kind of communication is expected between remote and in-office team members?
Answering these questions will help ensure that everyone is on the same page.
Plan for Employee Socialization
Just because your employees are working remotely doesn't mean they can't socialize. It's essential to encourage socialization to help improve morale and prevent burnout.
One way to do this is to schedule regular team-building activities. These don't have to be anything fancy. Simple activities like virtual happy hours or online scavenger hunts can be fun for employees to socialize and bond with one another.
You can also encourage remote employees to interact outside of work. For example, you could start a small book club or sports league. By making an effort to encourage socialization, you can help create a robust remote team culture.
Incorporate UCaaS to Help With Remote Communication
If you're looking for a way to improve remote communication, UCaaS could be the answer. With UCaaS, team members can easily connect using video conferencing, chat tools, and more. This can help remote workers feel more connected to their team and improve productivity.
Another benefit of UCaaS is that it can help reduce travel costs. By using video conferencing, team members can connect without flying in for meetings. This can save your company time and money.
For the best-unified communication and collaboration applications, check out Be Structured Technology Group Inc.
What Information to Include in a Your Remote Work Policy
When it comes to remote work policies, there is no one-size-fits-all solution. The needs of your business will vary depending on the type of work being done, the size of your company, and the remote talent you're working with.
However, there are a few critical pieces of information that you should include in every policy. These include:
Eligibility of the Policy
Is it feasible to implement remote working in your business? If so, who can work remotely, and under what circumstances? Establishing the eligibility of your policy from the start helps you avoid any confusion.
Work Schedule
What are the expectations for when employees should be working? This includes specifying the days of the week that employees should be working and the hours they should be available.
Communication Guidelines
Remote work can pose some challenges when it comes to communication. Establishing clear guidelines for how employees communicate can help minimize confusion and ensure that everyone is on the same page. This might include specifying which tools or platforms your employees should use for communication and how often they should check-in.
Equipment and Resources
Remote employees need access to the same tools and resources they would have working in the office. This might include computers, internet connection, and software licenses. Please make sure you're clear about what's expected in terms of equipment and resources and how employees can go about obtaining them.
Company Policies and Rules
Working remotely should not exempt employees from abiding by the company's policies and rules. Ensure you specify which regulations and guidelines still apply and how they should be followed when working remotely.
Cybersecurity
With remote work comes an increased risk of cybersecurity threats. Make sure you have a policy for how employees should protect themselves and the company from cyberattacks. This might include using strong passwords, avoiding unsecured Wi-Fi networks, and not opening suspicious emails.
Insurance and Liability
Working remotely can pose some unique risks for your business and employees. So it's essential to have the proper insurance in place.
Make sure you're clear about what is not covered by your insurance policy. You should also outline what employees should do if they experience an injury or property damage while working remotely.
Employee Rights
Employees working remotely have the same rights as employees working in the office. This includes the right to privacy, fair treatment, and a safe and healthy work environment.
Make sure you're familiar with all of your employee's rights before implementing a remote work policy. And if you have any questions, be sure to consult with an attorney.
Conflict Resolution Steps
Conflict resolution is key to a successful remote working policy. If employees cannot resolve conflicts on their own, it can decrease productivity and even breed resentment among team members.
There are a few key steps you can take to help employees resolve conflicts effectively. These include:
Establishing a straightforward process for how employees should resolve conflicts
Encouraging employees to communicate with one another directly
Mediating disagreements as needed
Providing employees with resources and training on conflict resolution
By following these steps, you can help ensure that any conflicts will be dealt with quickly and effectively. And this will ultimately lead to a more productive and harmonious remote working environment.
Create Your Remote Working Policy Today
Creating a remote working policy can be a great way to promote productivity and progress within your company. However, the process isn't a one-size-fits-all proposition.
The best way to create a remote work policy is to consider the type of business you are in and what will work best for your employees and clients. All you need is a bit of thought and planning.
Did you enjoy reading this blog? Check out other posts on our site for more tips.
---
The Insidexpress is now on Telegram and Google News. Join us on Telegram and Google News, and stay updated.