What Are the Best Tips for Hydrated Skin?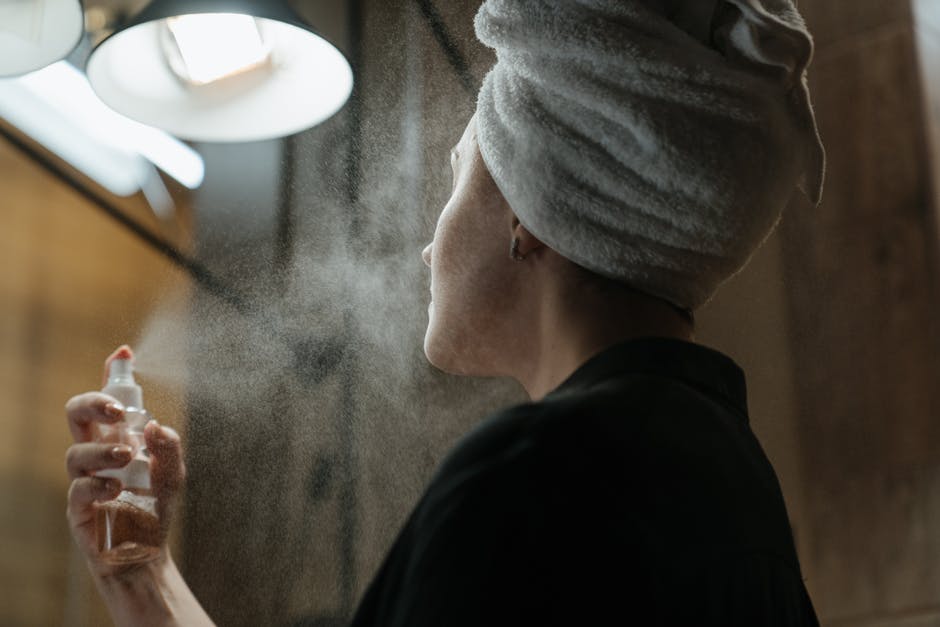 As we age, our skin becomes thinner, more delicate, and more susceptible to lines and wrinkles. This can be a source of anxiety, as we try to keep our faces as smooth and wrinkle-free as possible.
There are many things you can do to maintain beautiful skin. Sometimes, it's difficult for people to tell if their skin is already well hydrated, or if it is benefitting from more moisture.
To learn some of the best tips for hydrated skin, read on!
Drink Plenty of Water
The best tip for hydrated skin is to drink plenty of water. Drinking at least 8 glasses of water per day helps to regulate body temperature, helps to regulate digestion, and helps to flush out harmful toxins in the body. Not only will it keep you hydrated, but it can also help to reduce the appearance of wrinkles, improve skin tone and reduce sensitivity.
Drinking water can help to increase blood circulation and reduce skin inflammation. Adequate fluid intake is essential for skin hydration and helps to prevent dryness, sagging, and dullness. Remember to drink plenty of water throughout the day for the most hydrated skin and for optimal health.
Here are a few tips for drinking water throughout the day:
always start your day with a glass of water
carry a reusable water bottle
make a conscious effort
monitor your daily water intake
add some flavor to your water
drink herbal teas throughout the day
Use a Gentle Cleanser
One of the best tips for keeping skin hydrated is to use gentle cleansers. Simply washing your face twice a day with an appropriate cleanser can keep your skin hydrated and healthy. A gentle cleanser will remove excess oils and impurities without over-drying or irritating the skin.
A mild, fragrance-free cleanser should be used, as strong or heavily scented cleansers can cause irritation and dryness. When washing the face, use lukewarm water and gentle, circular motions, avoiding any scrubbing or rubbing. Be sure to thoroughly remove all the cleanser and pat the face dry with a soft towel for the best results.
Moisturize Daily
Moisturizer helps replenish and lock in the skin's natural moisture, keeping your skin healthy and hydrated. To get the best benefit from your moisturizer, apply a thin layer all over your face and body every day, preferably after showering or bathing when your skin is still damp.
Take the time to massage the moisturizer into your skin, paying special attention to areas that are most prone to dryness such as knees, elbows, and hands. Moisturize right after cleansing to trap moisture.
Here's how to choose a daily moisturizer:
Skin type
Consider your skin type when selecting a moisturizer. If you have oily skin, you may prefer a lightweight, oil-free moisturizer, while those with dry skin may need a heavier, more hydrating formula.
Ingredients
Look for moisturizers that contain ingredients that are known to hydrate and nourish the skin, such as hyaluronic acid, glycerin, ceramides, and niacinamide. Avoid ingredients that may irritate your skin, such as fragrances, alcohol, and artificial colors.
Consistency
Consider the consistency of the moisturizer you prefer. If you prefer a lightweight formula that absorbs quickly, a lotion may be best. If you prefer a richer texture, a cream may be more suitable.
Brand Reputation
Choose a brand that has a good reputation for producing quality skincare products. Look for reviews and recommendations from trusted sources, such as dermatologists and beauty experts.
Price
Moisturizers are available at a wide range of price points, so consider your budget when choosing a moisturizer. While more expensive moisturizers may contain higher-quality ingredients, there are also plenty of affordable options that work well.
Use a Humidifier
For hydrated skin, one of the best tips to follow is to use a humidifier. Humidifiers work by releasing moisture into the air and providing a boost to the skin's natural hydration process.
Opting for a cool mist humidifier can be beneficial and can help improve the air quality in your home. This helps to maintain the humidity level in the room and can reduce moisture loss in the skin. It can help to protect your skin from harsh environmental elements that can further dry it out, like the sun and the wind.
Avoid Hot Showers
One of the best tips for maintaining hydrated skin is to avoid hot showers. Hot water can strip away the natural oils of your skin, leading to dryness and irritation. Take lukewarm showers and moisturize soon after drying off. Spending too long in the shower can also be detrimental to your skin, making it more difficult for your skin to retain its natural moisture.
Make sure to use a gentle cleanser and choose products that are free of fragrances, dyes, and parabens, as these can further dry out your skin. Adding in weekly face masks and regular exfoliation can help repair your skin's natural barrier and promote healthier, hydrated skin.
Eat a Healthy Diet
Eating foods rich in essential vitamins and minerals such as vitamin C, vitamin E, fish, and omega-3 fatty acids can help to promote healthy skin cell functioning and help keep your skin hydrated.
They are rich sources of water and can help to keep your skin moisturized. Keeping a balance between healthy fats, proteins, and carbohydrates is also important in helping to sustain healthy hydrated skin.
Protect Your Skin from the Sun
Use broad-spectrum sunscreen with a minimum SPF of 30. It should be applied daily before any exposure to the sun and reapplied throughout the day for maximum protection. It is important to limit sun exposure by avoiding peak hours of sunlight from 10 a.m. to 4 p.m. whenever possible.
Have Hydrated Skin Today
These tips will result in hydrated skin that is softer and healthier. Hydration is essential for any healthy skincare routine. Be sure to use a reliable moisturizer for optimum hydration, and protect your skin with sunscreen whenever you're out in the sun.
Take care of your skin and you'll be rewarded with a youthful, flawless complexion – start your hydration routine today!
Did you find this article helpful? Check out the rest of our blogs!
---
The Insidexpress is now on Telegram and Google News. Join us on Telegram and Google News, and stay updated.