This year Better Living is taking part in the "Week Of Waterford" by WATERFORD CRYSTAL and we need your help!
To celebrate the iconic Irish crystal heritage brand (their stuff is gorgeous!), Waterford asked us to create a cocktail for "Week of Waterford" and we want you to pick the cocktail's name.
We'll pick our favorite name from all of your great submissions, and that person will win a pair Waterford's Lismore Diamond Essence Toasting Flutes as pictured here, which value at $160!
Beautiful in the light, they would make a perfect wedding or anniversary gift.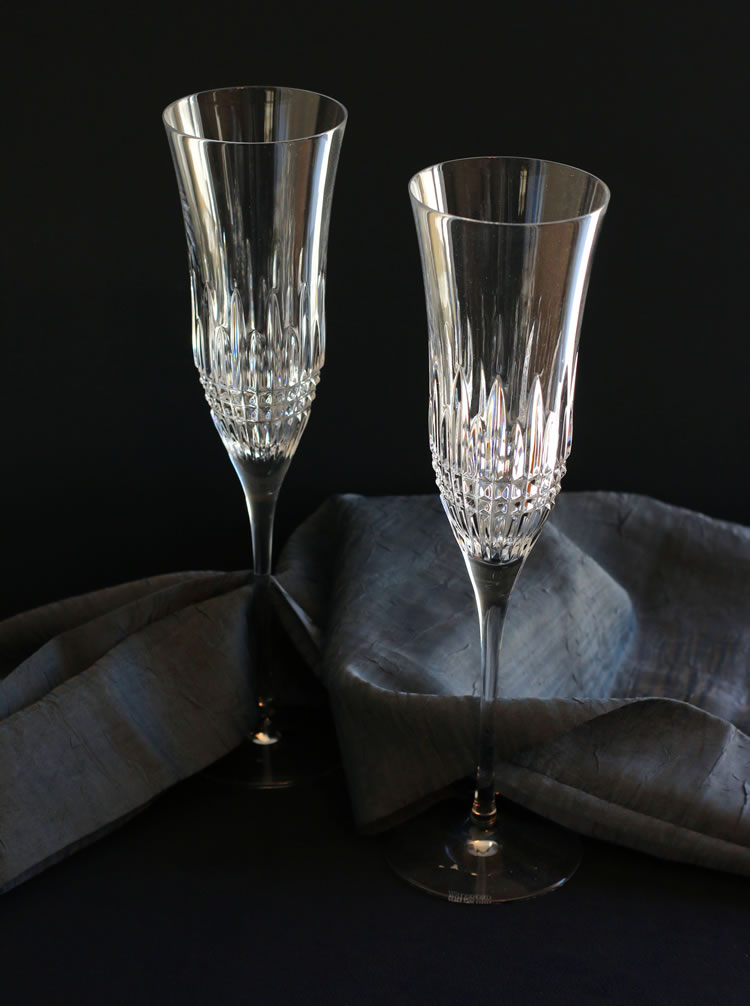 They even come in a chic little black box!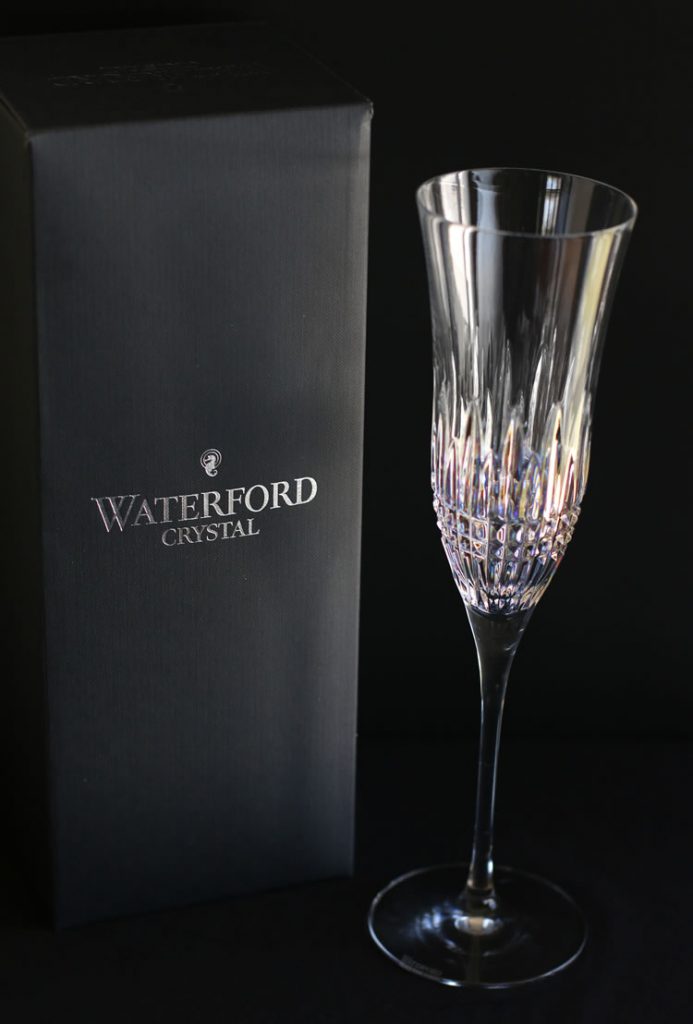 Using the Waterford Lismore Diamond Essence Flute as inspiration, we wanted to come up with a cocktail worthy of a champagne flute this gorgeous.
We decided on blood oranges not only for their sweet delicious flavor but their beautiful deep red color. We love that they're in season right now (December through May). Combining the juice of blood oranges with Amaretto, Elderflower Liqueur, Lemon juice we topped it all off with Prosecco.`Reminiscent of a champagne cocktail or sparkling sangria we think it's a perfect cocktail to celebrate an important occasion with. Maybe whip up a couple of these for brunch and just celebrate life.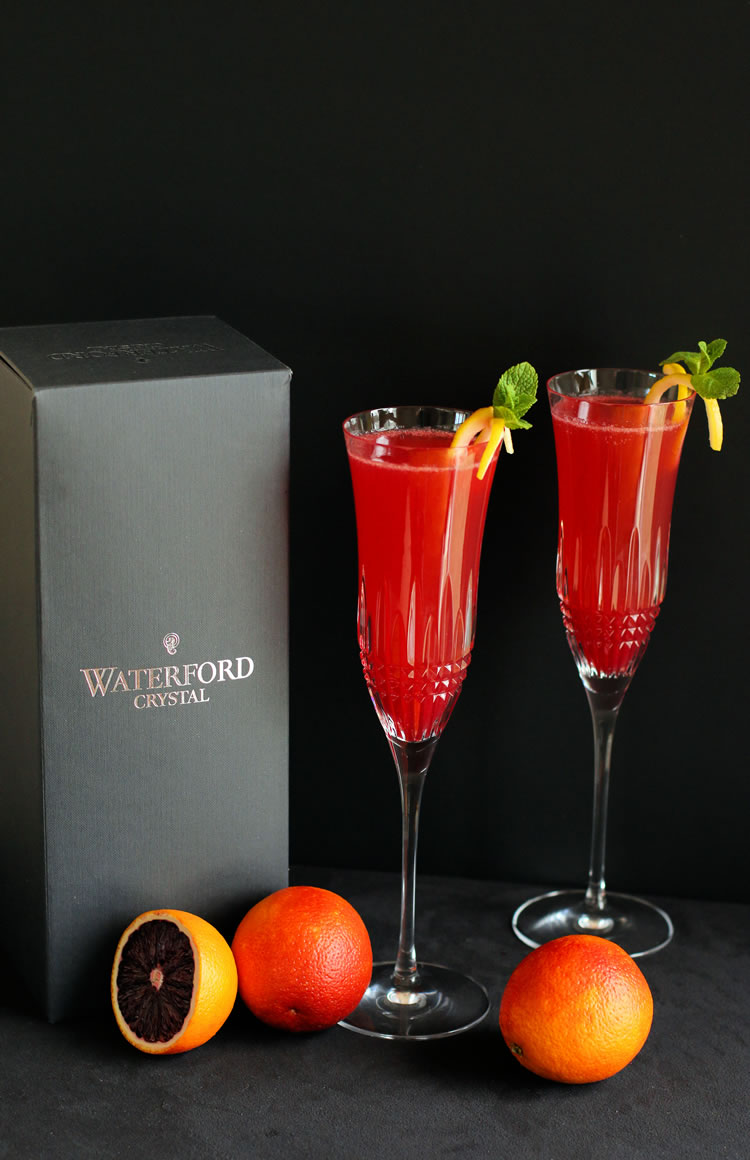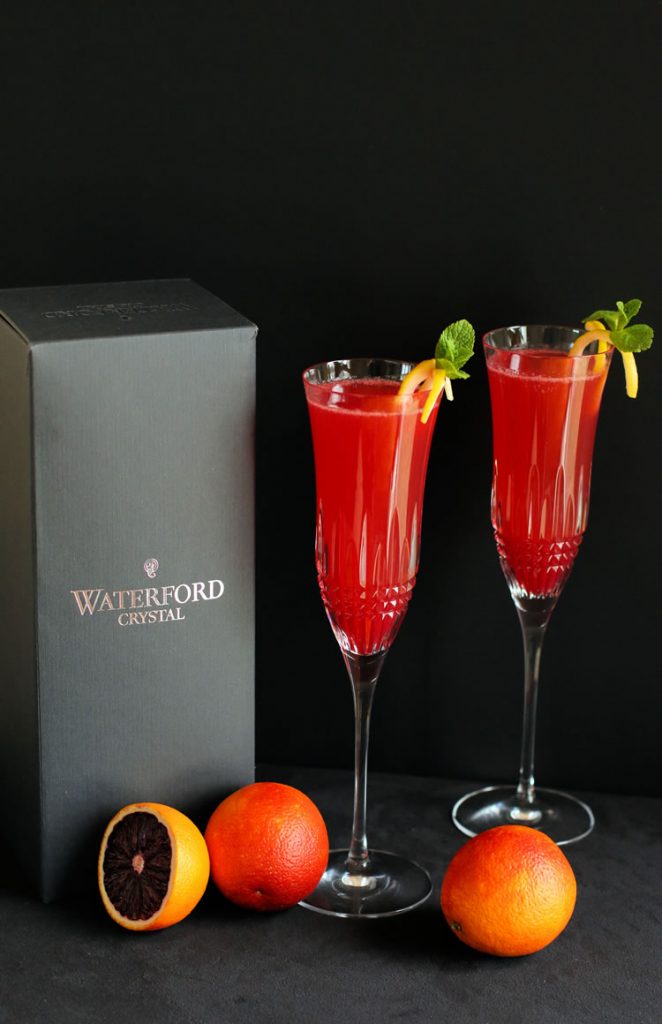 I have to say this recipe is pretty yummy. I also have to say I did a lot of "testing" of these cocktails early in the day and looking back it probably wasn't the best idea.  Pretty much erased the day planner clean after that. But it was so worth it!
The components of the cocktail are:
Blood Orange + Amaretto + Elderflower Liqueur + Lemon + Prosecco
Now we need you to come up with the name!!! Here's the recipe: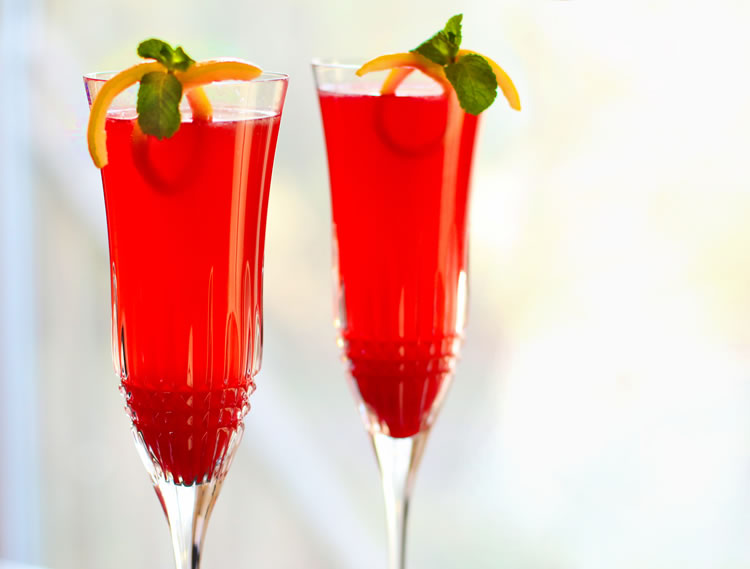 Blood Orange, Amaretto, Elderflower Liqueur, Lemon & Prosecco Cocktail
Better Living
A delicious sparkling wine cocktail flavored with blood orange, Amaretto, Elderflower liquor & lemon. Perfect for celebrations this cocktail is for one serving but can be easily multiplied for 2 or more.
Ingredients 
1x2x3x
1

ounces

fresh blood orange juice (2 tablespoons)

.5

ounce

Amaretto (1 tablespoon)

( we used Disaronno)

.5

ounce

Elderflower Liqueur (1 tablespoon)

(we used St. Elder)

2

teaspoons

lemon juice

prosecco, champagne or other sparkling white wine
DIRECTIONS 
Fill a shaker with ice.

Add the blood orange juice, Amaretto, Elderflower Liqueur, and lemon juice to the shaker and shake to chill. 

Strain and pour into a champagne flute, then slowly top with prosecco or other sparkling white wine.  Enjoy!


Garnish Ideas: Lemon twist, mint, berries or slices of blood orange.
Notes
When choosing a prosecco or other sparkling white for this recipe we recommend choosing one on the dryer side.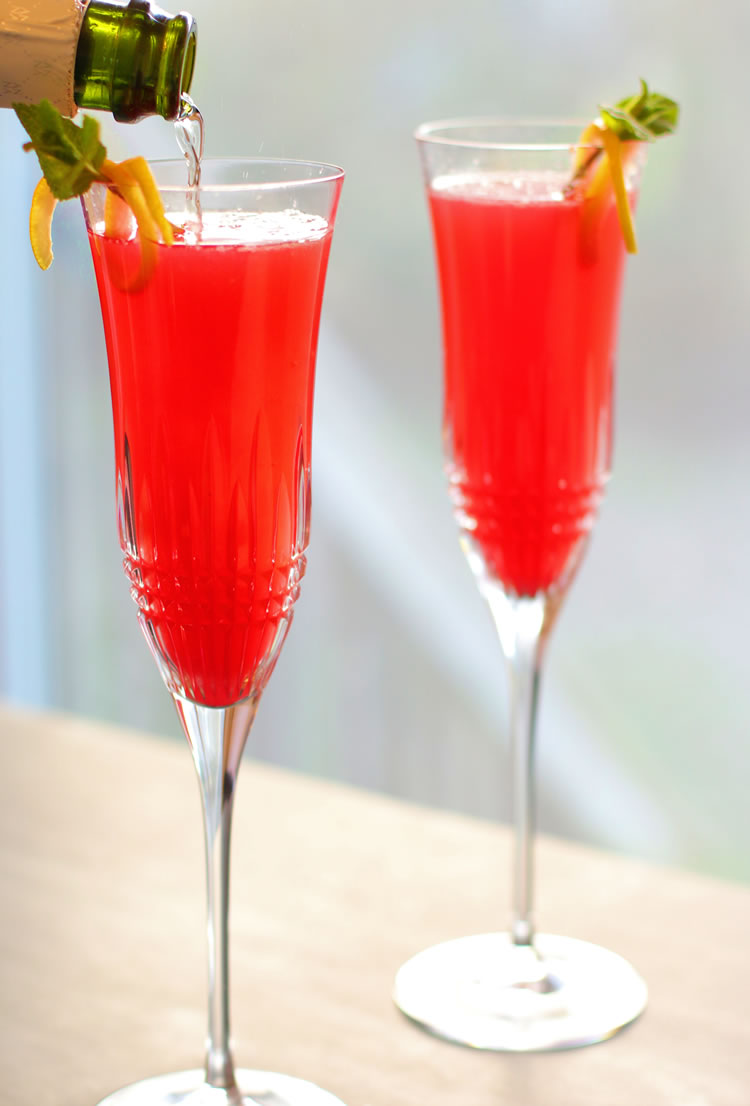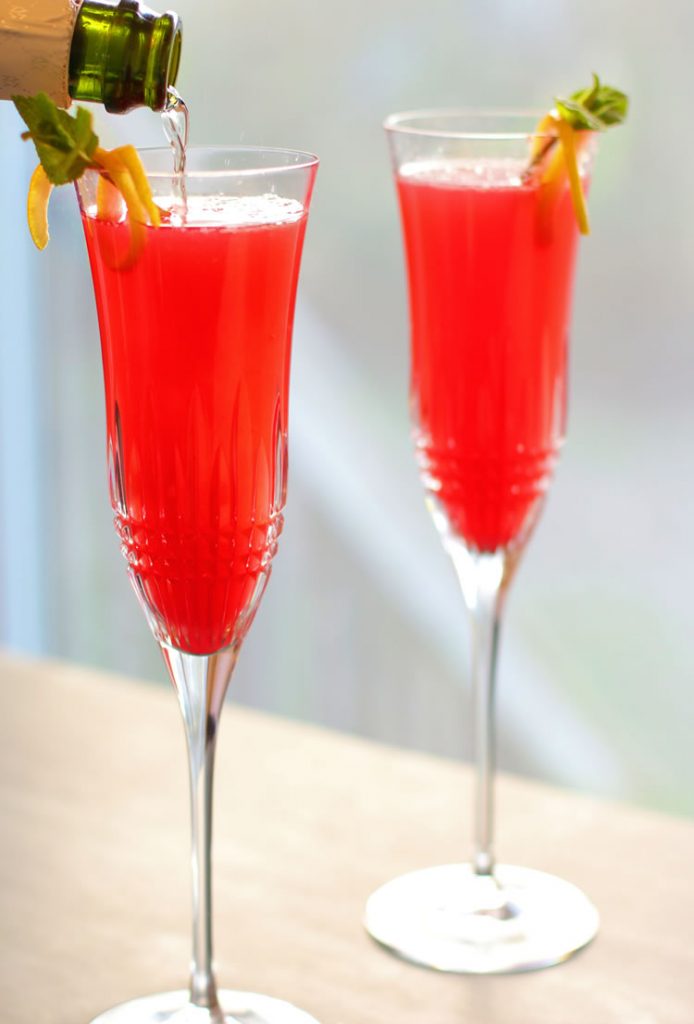 It's so easy and fun! And winning stuff is also fun!
So How Do You Win?
Just submit your cocktail name to Better Living in either the comment section down below
OR…
Find us on Facebook, Instagram or Twitter and submit your name there.
Be sure to use the hashtags #WeekOfWaterford and #contest when replying to our Better Living Week of Waterford posts on Instagram and Twitter.
We'll choose our favorite name from all the entries and then submit it to Waterford for review.
Waterford will then pick a favorite cocktail/cocktail name winner for Week of Waterford 2017.   If they like our cocktail/cocktail name combo best you win the grand prize!!!
We'll update this post with Better Living's pick for our favorite cocktail name on 3/24. A winner will be chosen by Waterford and notified around March 26, 2017. And we want you to win!
? Do you have a great name for this cocktail?  Please let us know your idea in the comments down below for a chance to win!
Be sure to visit Waterford Crystal on Facebook: @WaterfordCrystal, Instagram: @WaterfordCrystal  & Twitter: @Waterford
* This is a sponsored conversation written by me on behalf of Waterford. The opinions and text are those of Better Living.