Jade Thirlwall Launched an Astrology Palette With Beauty Bay
Little Mix's Jade Thirlwall knows a thing or two about makeup. Being one third of the most successful girl band in the UK right now, Thirlwall has spent her fair share of time getting glammed up for award shows, music videos, and TV appearances. Always one to experiment with her makeup, she's tried pretty much every lipstick shade and eyeshadow color under the sun, so when Beauty Bay approached her about a collaboration to work on her very own eyeshadow palette, Thirlwall jumped at the chance.
Inspired by astrology, Thirlwall created a palette with Beauty Bay that's deeply personal, sharing her love of all things spiritual through the choice of colors, textures, and shade names (more on those later). The 42-pan palette is full of high-quality, pigmented powders and we can guarantee is also incredibly fun to experiment with. The Jade Thirlwall x Beauty Bay Colour Palette ($40) features both matte and shimmer shadows spanning from an easy-to-wear bronze to a fiery copper.
To celebrate the launch, we caught up with Thirlwall to find out everything we need to know about her upcoming launch with Beauty Bay, her absolute favorite music video makeup, and, of course, to discuss all things astrology.
POPSUGAR: Seeing as your new palette with Beauty Bay is based on all things astrology and Mercury is in retrograde right now . . . we must discuss. Has your life been ruined this past week?
Jade Thirlwall: You know what? Someone actually canceled my writing session this week and said, "It's because Mercury is in retrograde." So, yes, I can definitely sense something in the air, like people are freaking out a little . . . going through something.
PS: That's so funny. We're a generation where we're canceling things because the planets aren't aligned.
JT: Canceling work because Mercury is in retrograde! That's honestly the first that I've heard of that. I was recently in LA, and I feel like, especially in some writing worlds, they tend to be a lot more spiritual over there. When I was over there, they were like, "You know, Mercury is in retrograde soon, prepare yourselves."
PS: So, why an astrology-themed eyeshadow palette? Where did that idea spark from?
JT: I love makeup, and I love experimenting with different looks all the time. I feel like my fans really know me for that. I love that with every music video I'm able to speak to the makeup artist and be like, "This is exactly what I want to do — here's a mood board with all my ideas"; I'm very much that person.
When it came to collaborating with Beauty Bay, it was a no-brainer that it was going to be a palette. It gave me an opportunity to create a palette that had so many different shades to experiment with. It works for everyone depending on how adventurous you are — from natural, nude tones to the neon and bright colors. I wanted to get across every single part of my beauty personality, I suppose.
I went with the spiritual, crystal, and astrology vibe because I feel like it's something that I'm passionate about, but it's maybe something that not everyone knows about me. It gave me an opportunity to show that part of myself via a beautiful palette.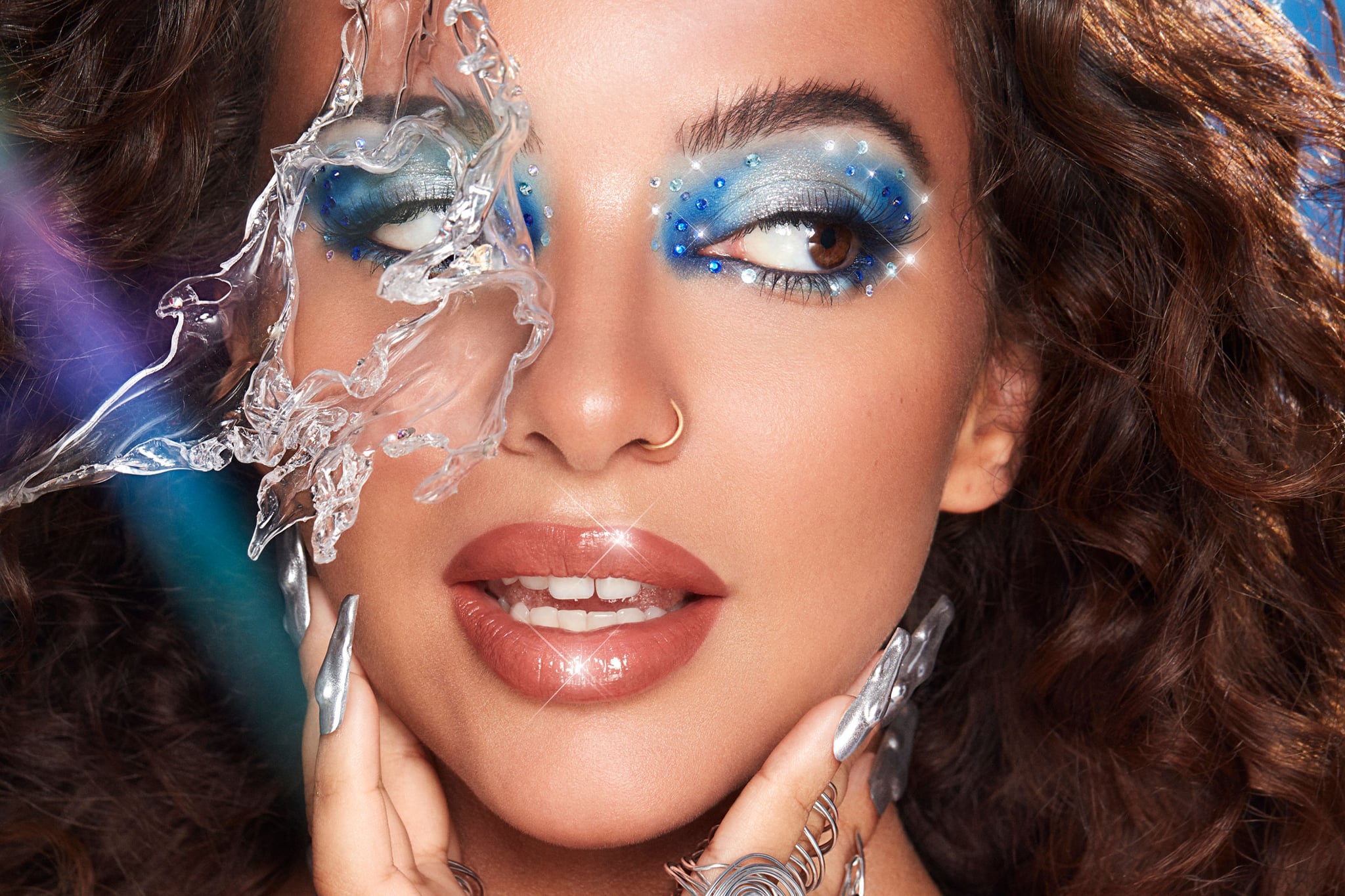 PS: You must have sat in so many makeup artist chairs over the years, doing music videos and events, so I can imagine you really know what you do and don't like when it comes to beauty looks?
JT: Yeah, exactly. Over the years, I've definitely learnt more and more about makeup, through makeup artists and through doing it myself, and I do genuinely love doing it. In lockdown, we did whole campaigns where we had to do the glam ourselves, so I used that opportunity to really learn what colors I truly like. I've learnt what makes a good shadow, making sure it's the right quality and that it stays on well. Beauty Bay is known in the industry for having the best palettes, and all my makeup artists use Beauty Bay, so I knew going into it, it was going to be a brand that I could trust to be able to do that well. And obviously, they're vegan, and cruelty-free.
Our fans are also always asking whenever I post a selfie or a picture, "What are you using, or how do I re-create this look?" And now, I'm able to tell and show them.
PS: That's really nice. Beauty Bay is a lot of fun, too. The palette definitely shows off your personality, which is what makeup is all about.
JT: Yeah, exactly. That's what I love about makeup. I honestly, truly think that makeup is an art. You can express yourself in any way you want to with makeup, and that's an incredible thing.
Making sure each shade reflects different parts of my life was really important to me; whether it's my favorite crystals, or to do with my heritage, or the [Little Mix] girls.
PS: We loved the black lipstick you posted on Instagram last week, by the way.
JT: I just threw it on. I mean, shout-out to my biggest fan . . . me. I put on my hoodie with me on, and I was going to get a picture and thought "This calls for a black lip." I don't think I've ever done it before, but it was sitting collecting dust in my makeup pile, and I was like, "Oh, do you know what? You can have an outing today." I was really feeling myself, to be honest. When it comes to makeup, I think anything goes at the minute. I feel like with TikTok and stuff, we're constantly seeing loads of different ways to do makeup, and that's really fun and exciting.
PS: Do you have a favorite makeup look that you've had on a music video?
JT: There's two for me: the most recent one in "Love (Sweet Love)". I'm honestly obsessed with it because I love a bronze, brown, smoky eye moment, and that was the best one I've ever had. Yeah, Mona [Leanne] did an amazing job on that shoot. The theme was ethereal goddess, and we all had crowns. I was living my full queen, goddess fantasy that day. We actually used the gold shade from the palette for that.
Then my other favorite shoot makeup wise would be "Woman Like Me", because we got to do five different looks in one video. I remember there was a graphic electric blue eye that I did, and I wanted to re-create that in the palette, which is the Northern Star Blue in the palette. A lot of the colors in the palette are actually inspired by music-video looks that I've done over the years.
When we got on the road, I was really struggling to settle, so I needed something to ground myself a bit more. That was where the work started in terms of spirituality, meditating, and healing crystals.
PS: How did you come up with the shade names for the palette?
JT: When we started having the first conversations about what it was going to be, I pitched the idea about it having to do with astrology and crystals, which they absolutely loved and got on board with. Immediately, I was taken with different names. Naming the shades is one of the most fun parts about the process because I could make it really personal. Making sure each shade reflects different parts of my life was really important to me; whether it's my favorite crystals, or to do with my heritage, or the [Little Mix] girls. There's even cute bits about my boyfriend in there, like one of his songs, "Sunshine Skin". There's a beautiful green khaki shade in there, because green is Leigh-Anne's favorite colour. I've named that Orion, which is obviously the three stars, but it's also the name of the band me and Leigh-Anne were in when we got put in on the X Factor. So, every single shade has a meaning.
PS: Are there any ways that you like to practice or incorporate astrology and spirituality into your every day routine?
JT: It initially started during the LM5 era. When we did that record, I was at a weird place in my life — a lot was happening and changing. When we got on the road, I was really struggling to settle, so I needed something to ground myself a bit more. That was where the work started in terms of spirituality, meditating, and healing crystals. My mum's obsessed with them. I think before that point, it was very much like, "Oh, they're pretty", but then the more I actually got into it, the more I realized how important and influential they could be in my life. Now, if I'm going somewhere, I've always got certain crystals in my bag. I have affirmations on my bedroom wall, so every day I wake up and I can read something positive about myself; I feel like that really helps me start my day.
It's funny — I feel like I was definitely one of those cynical people, years ago like, "Oh god, what a load of old rubbish." But I think sometimes, it takes going through something, or it takes feeling a type of way to branch into it and realize that it's really good for me mentally.
And now, it's something that I live by and have as part of my everyday life, and it does really help. Even if it is just more of a psychological thing for certain people, that in itself, if it helps you with your day-to-day and helps you get through, that's amazing, isn't it?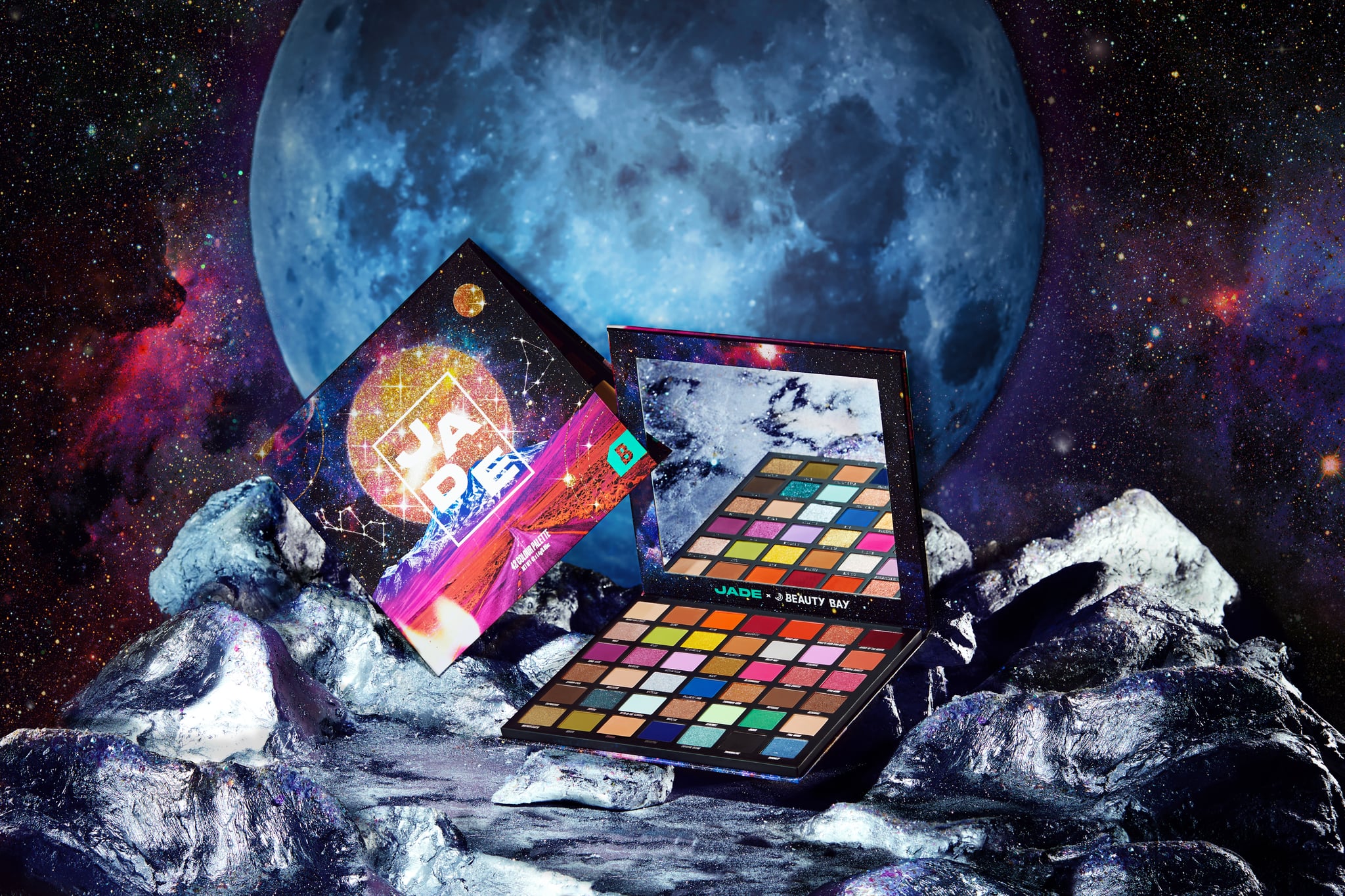 Image Source: Beauty Bay
---
The Insidexpress is now on Telegram and Google News. Join us on Telegram and Google News, and stay updated.