Building high-quality backlinks can enhance the search engine ranking of your website, no matter what your industry or niche is.
As opposed to on-page SEO techniques, which optimize your website content and site architecture, link building relies on other people choosing to link to your website.
It makes sense that a website's authority and relevance are directly tied to the volume of other highly relevant and authoritative sites linked to it.
The definition of authority is being labeled as an expert on a subject by a group of like-minded peers. Instead, it indicates a symbiotic relationship where both parties benefit from a boost in mutual authority.
Various strategies are involved in link building, each with its effectiveness, expertise, and required resources. You will probably need some guidance on what you should do, what you shouldn't do, and what strategies are available if you are new to link building. In that case, a link building company can provide professional assistance, which can further facilitate better rankings. You just need to start your search for trusted link building companies that can help you in optimum ways.
Recent data estimates that the link popularity of a specific page accounts for 22.33% of Google's ranking algorithm components.
Google cares about links more than anything, and so should you.
Establishing authority and building relevant, high-quality links can be challenging. However, these seven tactics can help.
Top Link Building Techniques
Guest Posting
Do you know what is the best SEO link-building strategy for 2021? It's guest posting.
It's a strategy that you're probably already familiar with. It's a relatively simple concept. You write an article for another site, you include a link to your site within it, and the other site publishes it.
Most specialists consider it to be one of the most effective ways to grow a backlink portfolio. As part of the link-building strategy, guest posting serves as a means to increase the visibility of your website on someone's blog by placing a link on it.
Publish LinkedIn Articles
According to Moz, LinkedIn's current domain authority is 98. In other words, LinkedIn backlinks are highly valued by Google. Hence, publishing articles on LinkedIn is a convenient way to build high-quality backlinks for your website.
Writing articles for LinkedIn Pulse can help you build thought leadership among your colleagues and establish credibility.
You could, for instance, post an article on LinkedIn and leave a link pointing back to the original article on your website. It will help readers link back to your content if they want to refer to it.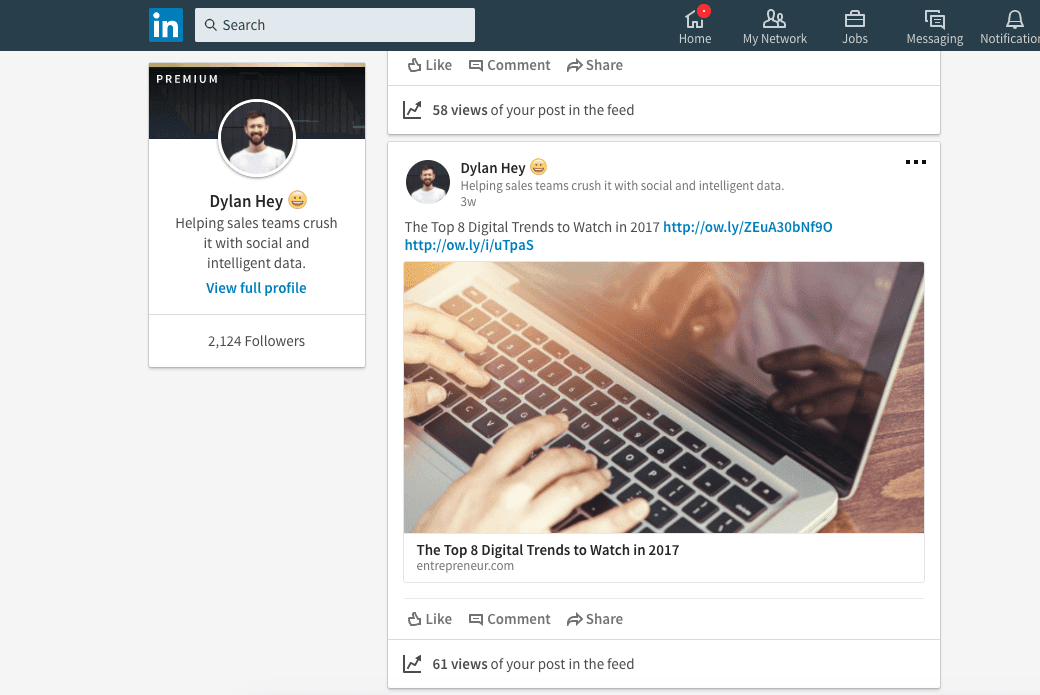 Replicate your competitors' quality backlinks
Competition is fierce, no matter what industry or niche your business is in.
If you're running a business and wish to boost your search traffic using link-building techniques, you may want to analyze what types of content are working for the competitors in your niche.
It is one of the most popular strategies among respondents due to its simplicity and effectiveness.
SEMRush's Link Building tool can help find the websites your competitors have backlinks to and are using to rank for the same targeted keyword as yours.
Once you understand what topics and articles your competitors get the most backlinks, you can publish a better and more comprehensive version on your website.
If you find content gaps, you can leverage them and be the reference site for that.
Skyscraper technique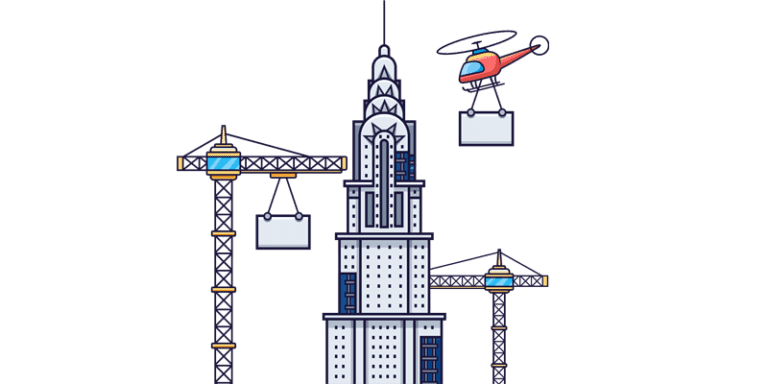 The Skyscraper technique begins by finding content that is heavily linked to.
The purpose of this is to rehash top-performing content for your website to make yours even better.
You should then contact the people linking to the original content and politely ask them to change the backlink to your website.
Start by identifying pages and topics that you can improve or provide an updated version of. Buzzsumo is an excellent resource for finding successful content in your industry or niche.
This strategy requires you to pinpoint all the weak spots and omissions of the current content that targets your audience, including text structure, visual components, readability, and keyword density.
Develop an edge over your competitors.
Broken Backlinks
Links to your website might occasionally be broken. A broken link is often referred to as a "dead link" since the page that it directs you to is no longer available. In another scenario, a webmaster might have misspelled your link. In both cases, these backlinks will return a 404 error.
Another option would be to locate your competitors' broken links. Google appreciates your contribution to making the web a better place. It is aimed at detecting broken links on the Internet, reporting them to admins and webmasters so they can replace them with your links to similar content.
Collaborate with influencers
It is now time to reach out directly to those who will most likely link to your content. If you've quoted or interviewed people in your content, start there. As an alternative, look for influencers who have previously linked to similar pieces.
A way to work with websites and blogs that have high domain authority is to partner with influencers. Links from influencers can boost your website's authority by reinforcing their credibility with their audience.
Working with influencers in your niche is vital for reaching your target audience. They can create backlinks on their website or blog which can link back to you.
List your site in Business Directories
Businesses with a specialized niche or that provide local services should be listed in local business directories. Although you can only place nofollow links on these websites, this method increases your search ranking since it will send you prospective customers who have already found you on purpose.
Google, however, has expelled many online directories from its search results because they offer no real value to Internet users. It is therefore not desirable for your website to appear on such a page.
Conclusion
In summary, there are various methods for building high-quality backlinks to your site, but all of them revolve around producing unique and valuable content.
If you want to stay competitive, you need to protect your website in the future. So put SEO on your long-term plan and monitor your backlink profile regularly.